Some Like It Hot…especially when it's srircaha sauce.
Here's a little Sriracha Sauce Infographic created by graphic designer (and die-hard sriracha aficionado) Tiffany Matthews. Although the term "sriracha sauce" can be applied to any one of the hundreds of brand names that manufactures a red, sweet, Asian-style sauce similar to "Rooster Sauce", this one has a focus the most popular sriracha sauce maker, Huy Fong Foods. Enjoy!
Sriracha Rooster Sauce Infographic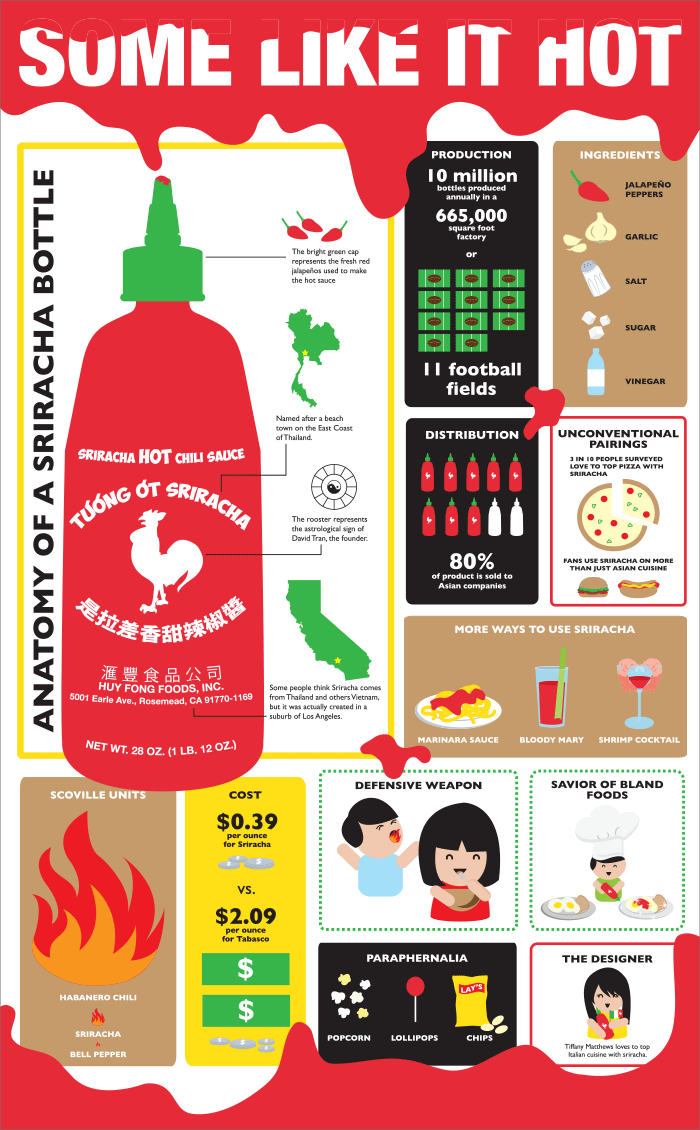 Click here to save this sriracha pepper sauce infographic image to your computer.
Sriracha Rooster Sauce Infographic