You might have already witnessed this killer custom-made smoker/grill shaped like a gun, but for those of you who have never seen it, here it is. This allows you to take aim and smoke the competition with an awesome-looking body that looks like a giant's Smith & Wesson Magnum 500 revolver. Can you imagine driving down the highway pulling this beauty with your truck's hitch? When it's cooking time, I'm positive that after spending just a few minutes with it, I'm sure you would get a charge out of it. Just fire it up and you could blast your way into barbecue perfection. You'll be on target and hit the bulls-eye with your family and friends every time! This is so awesome it'll blow your head clean off! And just shoot me if I've gone too far with the bad puns.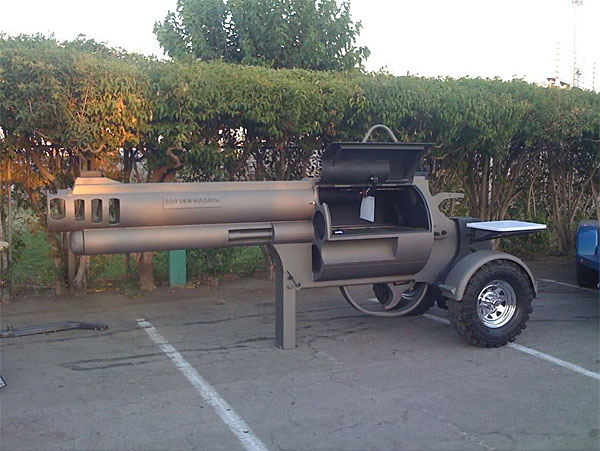 Click to enlarge image.
Update: Smoking Gun BBQ Grill Creators Found!
[GARD]