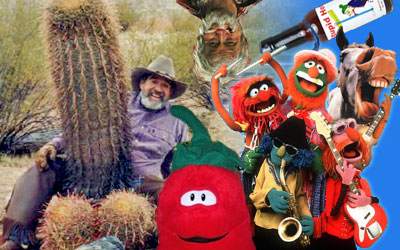 My buddy James Beck of Eat More Heat has been dropping little hints as of late about a BIG announcement coming soon. He posted this message on his Twitter account yesterday:
"BIG announcement hint: me, donkeys & lasers, total mayhem, possible jail time, w/ @psedillo getting it all on video"
Whatever could this mean? Follow his @EatMoreHeat Twitter to find out!
Just What is James Beck's Big Announcement?