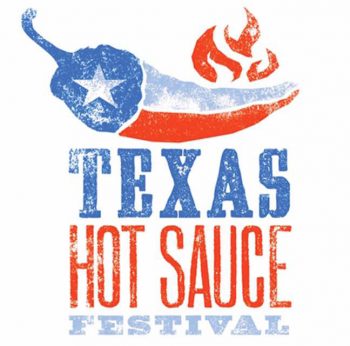 I'm ecstatic to report that a hot sauce festival is once again happening in the Houston, Texas area this coming Fall!
Since show producer Carol Borge lost the rights to the name Houston Hot Sauce Festival last year, both disappointed chileheads and fiery foods vendors have wondered if this beloved annual event would cease to exist or if it would ever return in some shape or form. Carol is indeed roaring back with a show that promises to be bigger and better than ever with the new Texas Hot Sauce Festival!
Borrowing the mantra of its predecessor event of "Always in September," the Texas Hot Sauce Festival will be held on September 23 and 24, 2017 (with Saturday hours of 11am – 6pm and Sunday hours of noon – 5pm). The locale for this new THSF will be the Bayou City Event Center at 9401 Knight Road, Houston, TX 77045.
More details will be made known at the Texas Hot Sauce Festival's website at http://www.texashotsaucefestival.com as it is being built in the coming months. You can also check for updates on their Facebook page.
Until then, if you are interested in becoming a vendor at one of the best hot sauce expos of the year, you can inquiry Carol at carol@texashotsaucefestival.com.
Interested in learning about other sauce expos and fiery foods expos around the United States? Take a look at the biggest and most up-to-date Hot Sauce/Chilehead Events and Festivals Calendar on the web!
[GARD]
Houston Comes Alive This Fall with the Texas Hot Sauce Festival!