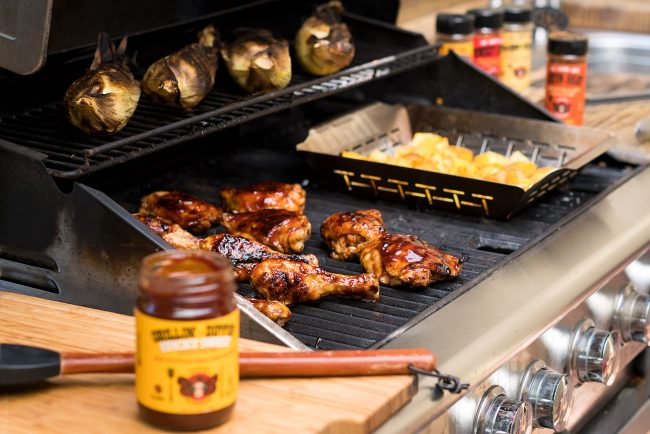 The sun is shining, which means it's prime grillin' time outdoors with family and friends! It also means tubs of ketchup, mayo, mustard and artificially flavored BBQ sauces go flying off the shelves. Stop the numbing of our collective taste buds! Don't cook naked meat then try to cover it up with condiments. Instead, jazz things up with healthy and additive free Sauce Goddess spices and sauces. Show us how you stand up to the cover up and show off your meat!
Now through September 2, 2016, you can submit a video that depicts what showing off your meat means to you. The top 10 with the most votes will move on the final round where three winners will be determined by a panel of celebrity judges. There is no limit to the number of videos you can submit, but keep them all PG-rated so we can share with the world. Prizes will be given to the finalists with additional awards going to first through third place. For more information, go to: http://www.saucegoddess.com/showoffyourmeat
Company Intro:
Sauce Goddess is a small female owned company that turned a passion for cooking into a successful business. Started from a single family recipe it has grown into a full line of flavorful sauces, spices and snacks available across the country in large retailers, specialty stores, meat counters, and more! Sauce Goddess maintains a high level of quality by using the best natural ingredients and a passion for creating good food.

Win Tasty Prizes in the "Show Off Your Meat" Video Contest!