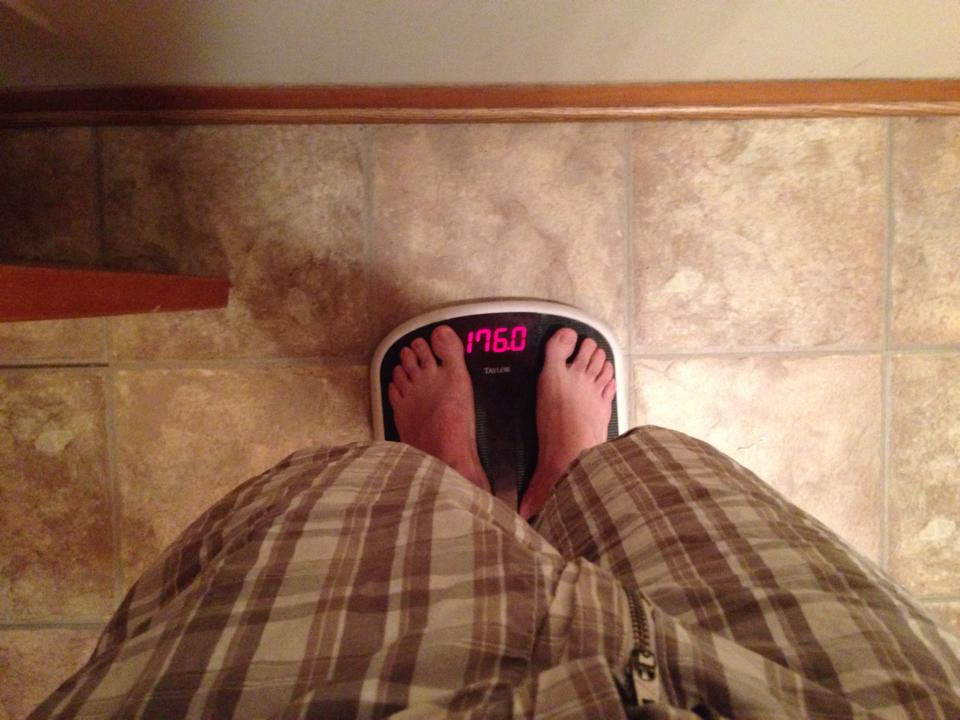 I interrupt any regular spicy food coverage for something that's a bit more personal, but at least it is still food-related.  I've gone on a diet.
You may be asking yourself, "why, Scott? You're not the least bit obese." Correct on that. Although I've been really fit and muscular at times of my life both from a better eating regimen and from exercise, I've certainly succumb to gaining a few pounds various times throughout my adulthood.
The primary reason is in solidarity of my significant other. We have both agreed to start this fat-loss journey nine days ago, with all of the regular Atkins Diet rules: low/no carbs, cutting out breads, crackers, cookies, sweets and fruits, and focus on eating proteins and fats like meats, fish, eggs, and butter, plus many non-starchy vegetables thrown in.
Using my bathroom scale and wearing only shorts, my weigh-in on the morning of day one had me clocked in at a decent 185 lbs. Then, with all will power a-blazin', I dived head-first into making and eating Atkins-approved meals both at work and at home.
Let me tell you…I have gone on many health and fat-loss diets to slim down in the past through eating low-fat meals and by eating smaller, more frequent meals, but this Atkins stuff is by far the toughest eating modification I've ever made in my life! I simply marveled at how tightly I've intertwined breads, tortillas, chips, cereal, biscuits, rice, and other grains into my everyday eating, and how much of a shock to my body it was in giving them up! The first few days were brutal, but I stuck to my guns and wasn't going to quit!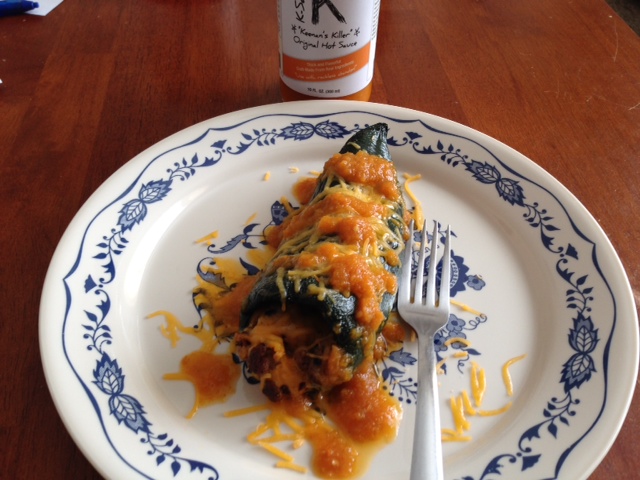 Thank Jesus for the miracle of hot sauces and chile pepper seasonings. I ate a lot of carefully-selected veggies and salad ingredients, topped by or headlined by lean meat, and then joyfully poured some fiery goodness on top. Mmmmmm! Even though temptations lurked around every corner, and "Starvin' Marvin" (the moniker I gave my stomach) kept growling like a madman in hopes that I would consume a half-dozen cookies or a meatball sub or a double cheeseburger, I never gave in.
As the days flew by, the diet began to get a touch more easy.  Daily weigh-ins revealed that I was losing roughly one pound per day. Finally this morning, after ten full days of diet, I found myself at nine pounds lighter at 176 (see photo above). Not too shabby. I don't realistically expect "pound a day" results all the time (nor do I want to continue to lose a lot more weight), but I will continue to press on until the first phase of the diet concludes after two months.
Stay tuned for more updates…
Scott's Atkins Diet Journey – Week One