Proprietor Gregory Epstein runs B.I.BBQ, which is short for Bainbridge Island Barbeque, and is named for the picturesque swath of land that is a stone's throw from Seattle, Washington across the Puget Sound. With BIBBQ, Greg aims to treat those in the Pacific Northwest with some down-home barbecue in an area not typically know for low n' slow, smoked n' grilled meats. Greg had shipped me two of his BBQ sauces, Chipotle Honey Barbeque Sauce (a past Scovie Award winner) and Bainbridge Habanero Barbeque Sauce, along with a quartet of hot sauces: Cranberry Star Fruit, Asid Reign, Devil's Blood and Sour Apple.
First, let's analyze the BBQ sauces:
Chipotle Honey Barbeque Sauce
Aroma: Sweet and smoky.
Appearance and Texture: Like a ketchup, but only a little darker in hue, with pepper seeds. Very thick and pasty, and sticks to meat very well.
Taste: Sweet, tangy, tomato-y, smoky, and on the finish gets spicy, with a dual heat/tomato-taste sensation lingering on the tongue. A very good, basic BBQ sauce that would go well with most types of meat.
Overall score: 4 out of 5.
Bainbridge Habanero Barbeque Sauce
Aroma: After the initial whiff, it didn't seem hot or spicy at all. It contains a heavy cinnamon smell whirled into a tiny bit of tomato and vinegar aromas to balance it out.
Appearance and Texture: This was smoother and creamier than Chipotle Honey but possessed the same viscosity. Same seedy appearance as the previous sauce, with greenish herbs and spices added.
Taste: After one bite, there was a fruity burst, full of peach and heavy cinnamon tones. Underneath it all there was a rich tomato and vinegar tang. Within a quick second after tasting the sauce, a good amount of heat pops in. Another good entry worthy of trying.
Overall score: 4 out of 5.
BIBBQ Creepy Heat Hot Sauces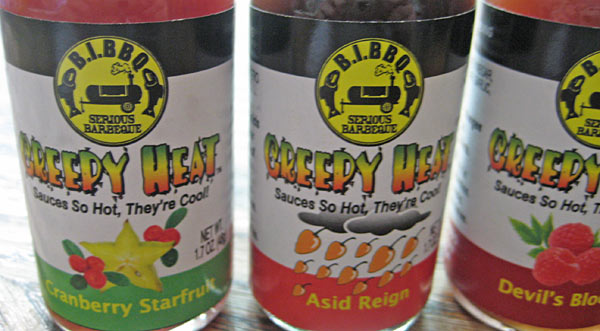 Next up were a squad of very unique and custom made hot sauces that B.I. BBQ offers both on the dishes they serve and sell individually in bottles. Before he had submitted some sauces in the mail for me to review, Gregory Epstein had sent me an extensive list of sauces in PDF format that his establishment carries. Most appeared to be fruit-based (Watermelon Mint, Blackberry Spice) while a few had typically ear-catching names (Alien Juice, Molten Lava). Twelve in all, I had left it up to Greg on which ones to submit and what he thought had best represented the variety.
As I just mentioned, most contain fruit as the main or as a supporting component of the sauces. As you'll notice, the ingredients list often mention a vague "fruit" or "other fruits" without being specific as to what exactly they were. I also have to point out that all of these hot sauces have a thin, watery consistency; none had any pulpy, chunky elements that would "stick" to foods.
Here are the sauces Greg sent:
Cranberry Star Fruit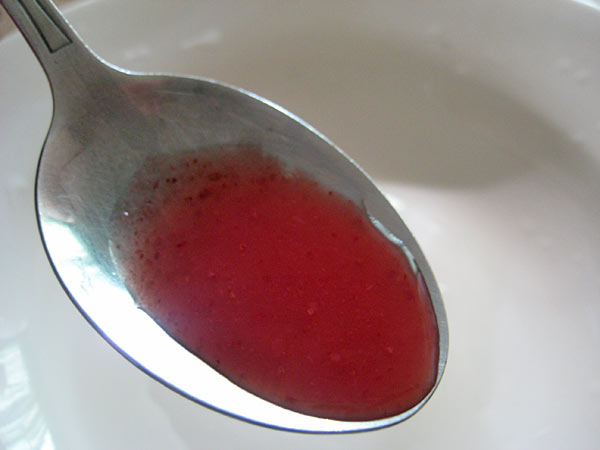 Ingredients: Cranberry, starfruit, white wine vinegar, ginger, habanero pepper, other fruits, spices
Aroma: Hot, vinegary and has a light, non-descript berry scent.
Appearance and Texture: This is graced by distinctive deep red blended in with dull touches of purple/gray, the way strawberries would be when blended. Has a medium-thick consistency and is dotted by tiny flecks of fruit.
Taste: The initial lick off the spoon produced a mega-tart, berry flavor with considerable sourness. As soon as the sauce moved around in my mouth, the chile pepper fire kicked in (which in my opinion ranked a very hot 3 out of 5 to me). Cranberry Star Fruit possessed a gentle sweetness slightly buried in the tartness and burn. This had noticeable amounts of ginger, which played well with the citrus-like attributes of the star fruit. Cranberry Star Fruit hot sauce fares reasonably well with chicken and shrimp.
Overall score: 3.5 out of 5.
Asid Reign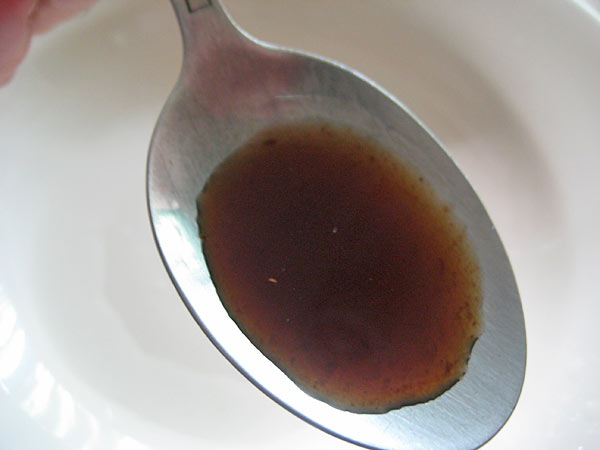 Ingredients: Vinegar, habanero peppers, fruit, garlic
Aroma: Very strange…I thought this had a bizarre garlic smell mixed in with an odd artificial butter. You know the little dipping containers of buttery sauce that some pizza chains (e.g., Papa John's) give you to dunk your pizza into? It was like someone poured one of those in this bottle. There was very little vinegar aroma, and no peppers.
Appearance and Texture: Runny and watery. Brown-colored, like a dark BBQ sauce. This kind of reminded me of Coca-Cola (sans carbonation) when dripping this out, and while it was on the spoon hearkened back memories of a liquid medicine my domineering mother would make me consume whenever I would get a case of the sniffles (just kidding! I love you mom!).
Taste: First thoughts: high on the vinegar, some fruit, and medium garlic. Interesting, but not a tasty blend I would be dying to use. Heat is very residual and when it reaches its zenith it's a nice, smokin 2.5/3 out of 5.
Overall score: 2.5 out of 5.
Devil's Blood
Ingredients: White wine vinegar, grenadine, fruit, sugar, garlic, sulfite
Aroma: Sweet, fruity, with light garlic and vinegar
Appearance and Texture: Thin viscosity with a dull, dirty red tint like a strawberry-infused V8 Juice.
Taste: Tart, way too much vinegar with a moderate amount of fruit taste. The heat arrived after 2 or 3 seconds and was considerably spicy. Sorry, but I did not care for this sauce very much.
Overall score: 2 out of 5.
Sour Apple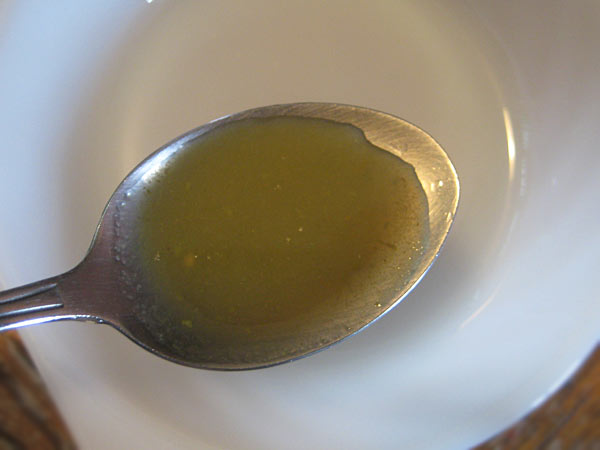 Ingredients: Apple, cider, apple flavoring, habanero peppers, kosher salt, fresh herbs and spices, green curry paste (green chili, lemon grass, garlic, galangal, shrimp paste, kaffir lime peel)
Aroma: A grand-scale typhoon of Eastern spices. They knock each other back and forth like particles colliding in a nuclear reaction. This Sour Apple hot sauce seemed to be heavily drenched in the aromas of curry, garlic, hot lime and chiles, but this is in no way smelled fruit-like in a sugary sense and definitely nothing like apple. This was not the most desirable odor I've come across in my experience reviewing spicy products. Yet I was eager to taste this, being simultaneously intrigued and baffled.
Appearance and Texture: Dull, dark, murky and yellowish. Very watery.
Taste: Mellow, sweet, and MUCH tasting than what the aroma suggested it might be like. If you're ever in the situation of having a bottle of this in front of you, please give it the courtesy of taking a chance on this and eating some after whiffing. This was not or tart or sour as one might believe from the name, but more "dark" and warm. The cacophony of Chinese/Indian/Thai flavors are more subdued and provide a wonderful stage for the base apple and chile pepper performances. Off the beaten path, but very good. This one pairs well with rice, salads and even desserts.
Overall: 4 out of 5.
In Conclusion
I think Bainbridge Island Barbeque excels most with the duo of BBQ sauces, did an strange but savory turn with Cranberry Star Fruit and performed a juggling act with exotic flavors in the Sour Apple. The two sauces aimed as being the scorchers, Asid Reign and Devil's Blood, were not very noteworthy.
For more information or to plan a visit, go to http://www.bibbq.com.
Review – Bainbridge Island Barbeque BBQ Sauces and Hot Sauces