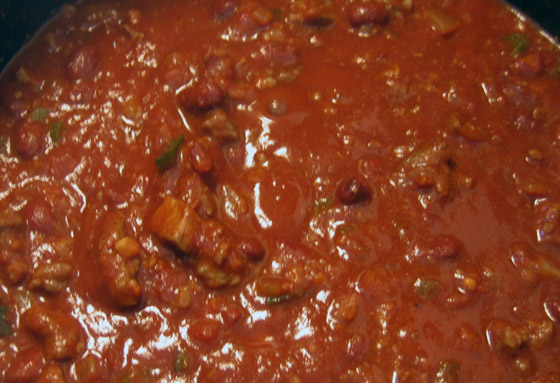 Are you craving a good bowl of chili and don't have a lot of time to spare and want to keep things simplified? Try out this killer chili recipe for the person on the go:
Ingredients:
1 pound ground beef
1 cup chopped onion
2 jalapeno peppers, diced
1 package McCormick® Chili Seasoning Mix, Original
1 can (15 ounces) kidney beans, drained
1 can (14 1/2 ounces) diced tomatoes, un-drained
1 can (8 ounces) tomato sauce
Cooking Instructions:
1. Cook ground beef, onion and jalapenos in large skillet on medium-high heat 5-10 minutes, stirring occasionally until beef is browned. Drain fat.
2. Stir in packet of chili seasoning mix and the remaining ingredients. Bring contents to a boil. Reduce heat to low; cover and simmer 15 minutes, stirring occasionally.
3. Serve with shredded cheddar cheese, crackers and additional chopped onion, if desired.
Makes 5 (1-cup) servings.
Prep Time: 10 minutes
Cook Time: 30 minutes