Today I am reviewing Heartbreaking Dawns's Strawberry Trail Preserves which I had asked Johnny McLaughlin to review during the North Market Show back sometime in February.
Its ingredients are strawberries, sugar, cranberries, crystallized ginger, trinidad moruga scorpion peppers, vinegar, garlic, mustard powder, and red pepper.
I would give the Strawberry Trail Preserves a 3.5 out of r for it's heat level and I would give this product a 5 out of 5 for its overall level for taste. The trail preserves is a reddish color. It's both spicy and strawberry-smelling. It's kind of thin and runny for a jelly, and somewhat chunky. It is very hot and strawberry tasting. This sauce is really good on biscuits, rolls, and other things related.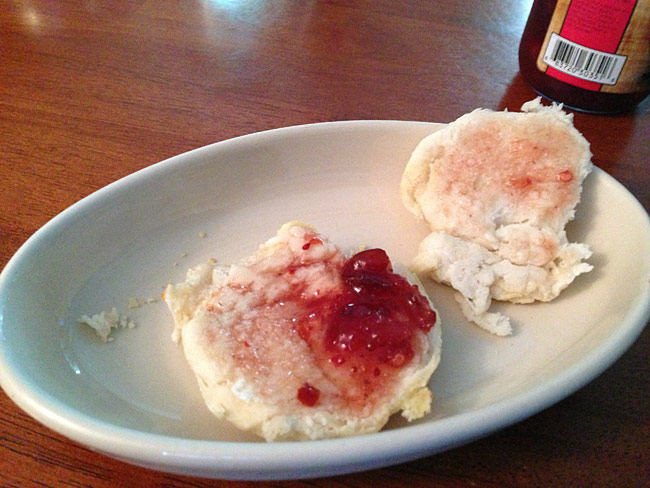 If you want to know more about this sauce go to Heartbreakingdaws.com.
Kevin's Side of the Dish is written and photographed by my 13-year-old son (and budding chilehead) Kevin Roberts. Although his perspective is that of a spicy food novice, he will approach things with a blunt, honest and completely undiluted viewpoint.
Kevin's Side of the Dish: Review of Heartbreaking Dawns Strawberry Trail Preserves with Scorpion Peppers