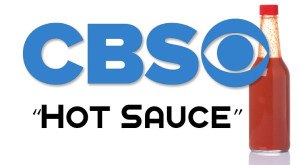 A Louisiana-based sitcom called Hot Sauce is in development, Deadline reports.
According to the site, Hot Sauce will be a half-hour comedy from Drunk Wedding filmmaker Nick Weiss, writer-actor Gary Lundy and ABC Studios. Co-written by Weiss and Lundy, Hot Sauce is said to follow "a high-powered, no-nonsense mom who relocates her family to small-town Louisiana to work for the most popular hot sauce company in the world. There she finds herself pitted against a culture and community she doesn't want infiltrating her family."
It's not likely that the "most popular hot sauce company in the world" used in this show will be the real-life king, McIlhenny Company/TABASCO Sauce, but with sponsorships and cross-promotion becoming more prevalent and blurring the lines in popular entertainment, I wouldn't rule that possibility out completely.
And as with a lot of things in Hollywood, there is no guarantee that a pilot will make it to air, let alone become a full-fledged series. Here's hoping that it will, and that the backdrop of Louisiana and pepper sauce will get a fair shake and do both Louisianans and chileheads proud.
"Hot Sauce" Sitcom in Development at CBS