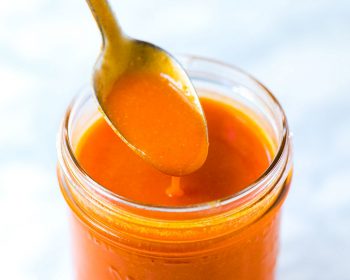 Simple, effective, and delicious.  This buffalo wing sauce recipe is just what you've been looking for if you want a good, tangy and basic hot wing sauce for home use on chicken wings. It's a bit more than just a "melted butter and hot sauce" combo, but the extra ingredients only compliment the base classic buffalo wing flavor. This hot wing recipe is intended for all audiences. For a hotter buffalo wing sauce, replace the hot sauce listed below with a habanero or ghost pepper sauce.
Original recipe makes 8 servings
Ingredients
2/3 cup hot pepper sauce (such as Frank's RedHot®)
1/2 cup cold unsalted butter
1 1/2 tablespoons white vinegar
1/4 teaspoon Worcestershire sauce
1/4 teaspoon cayenne pepper
1/8 teaspoon garlic powder
Salt to taste
Directions
Combine the hot sauce, butter, vinegar, Worcestershire sauce, cayenne pepper, garlic powder, and salt in a pot and place over medium heat. Bring to a simmer while stirring with a whisk. As soon as the liquid begins to bubble on the sides of the pot, remove from heat, stir with the whisk, and set aside for use.
Toss the grilled, fried or baked chicken wings in a large bowl with the buffalo sauce until thoroughly covered.
Serve with your choice of an optional ranch dressing, blue cheese dressing, and/or cut celery sticks.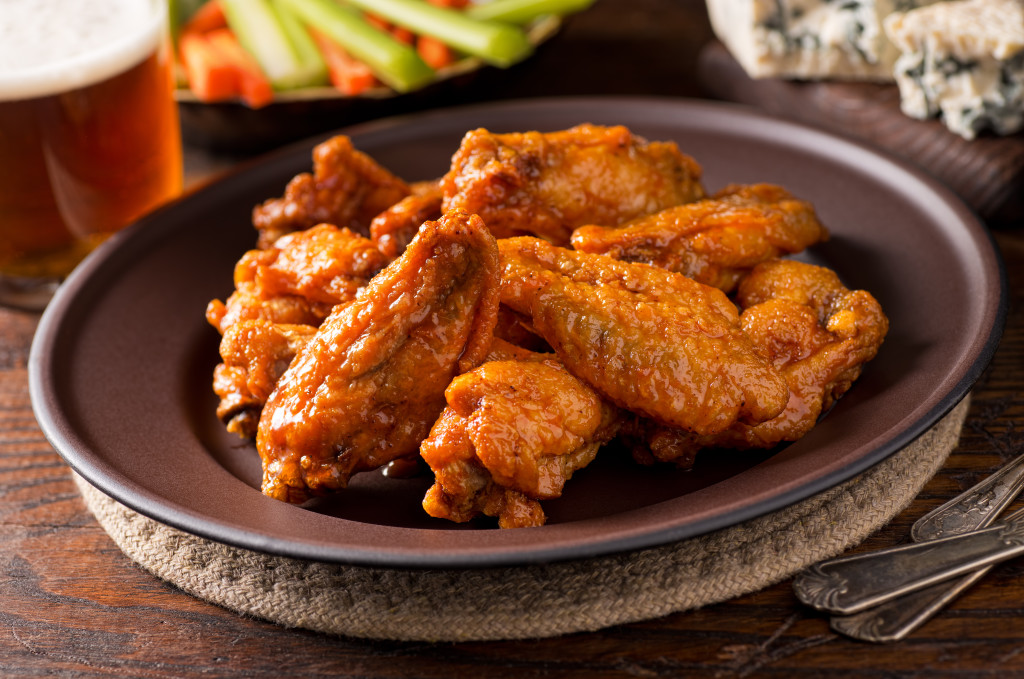 Buffalo Wing Sauce Recipe