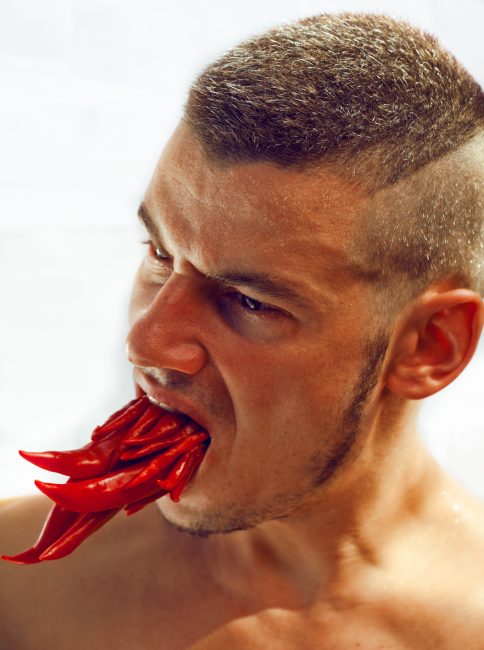 Becoming addicted to fiery foods can become incredibly easy. For a lot of us, one taste of delicious heat, and we're hooked! For others, the fascination with chile peppers and hot sauce is a gradual process. So how do you know if you have a true obsession with spicy foods? Here are 14 signs you are a true-blue chilehead:
If you have more pictures on your phone of your chile peppers and pepper plants than pictures of your family.
If you keep bottles of hot sauce at your work or in your car.
If "ring of fire" and "burns twice" actually mean something to you.
If you have or have ever considered getting a chile pepper tattoo.
If you have to adjust your spice levels when you cook for other people.
If the local Thai or Indian restaurant can never cook their dishes hot enough for you.
If you've accidentally gotten the dreaded "chile willie" or "Hunan hand" by not washing your hands after messing with spicy foods.
If your local buffalo wing restaurant knows you by first name.
If half of your Facebook friends are chile pepper growers and/or hot sauce fanatics.
If you've ever been to a hot sauce festival or chilehead get-together.
If you can name all of CaJohn's or Blair's current lineup of products at any given time.
If you've ever had to turn on your kitchen exhaust fans and/or open up the windows when you were cooking.
If you have a different style of hot sauce for every genre or cooking cuisine you eat.
If you've ever bought an extra refrigerator or bookshelf to store your hot sauce bottles in.
Do you know of any other signs? Let us know about them below!

14 Signs You Are a True Hot Sauce Fanatic or Chilehead