As show producer Rick McMillen mentioned in the most recent episode of the Firecast, the Chile Pepper Extravaganza is geared to take over New Orleans next weekend!
If you're anywhere near southern Louisiana, make it a point to not miss this new fiery foods festival. As an incredible bonus, the you can get a free subscription to Chile Pepper Magazine per paid show ticket per household!
You can get all the pertinent details in the infographic below or by going to http://www.chilepepperextravaganza.com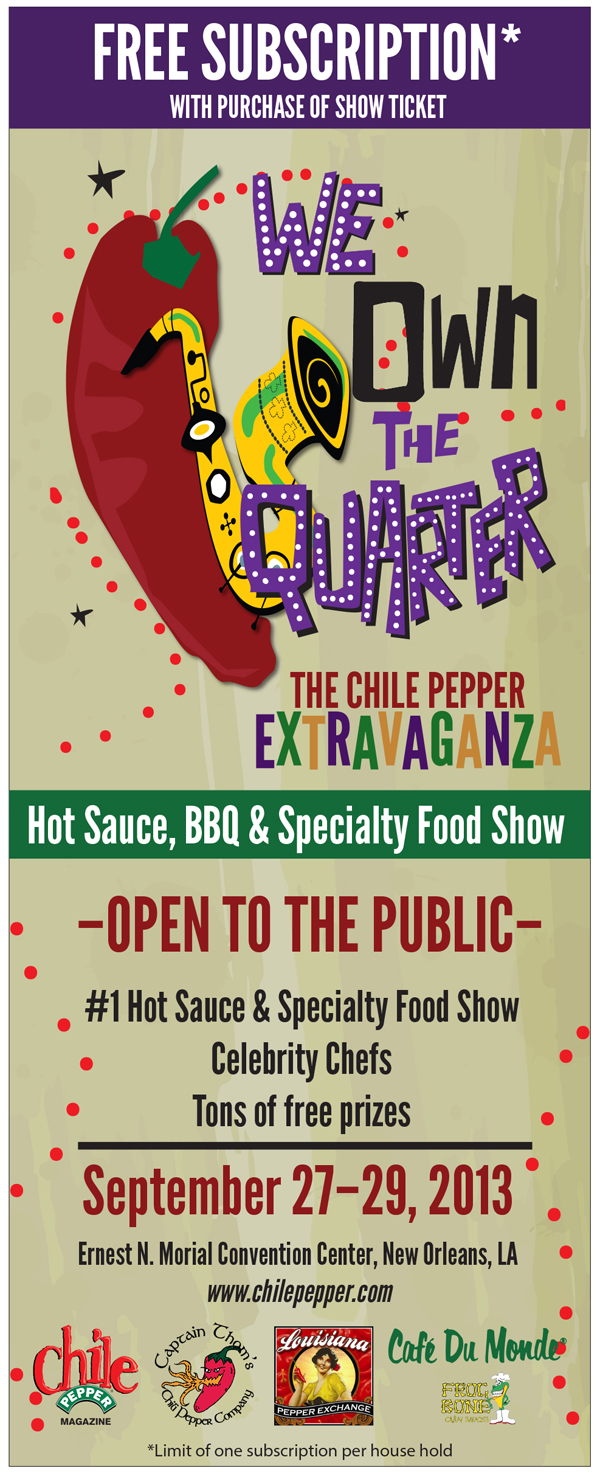 The New Chile Pepper Extravaganza for 2013!