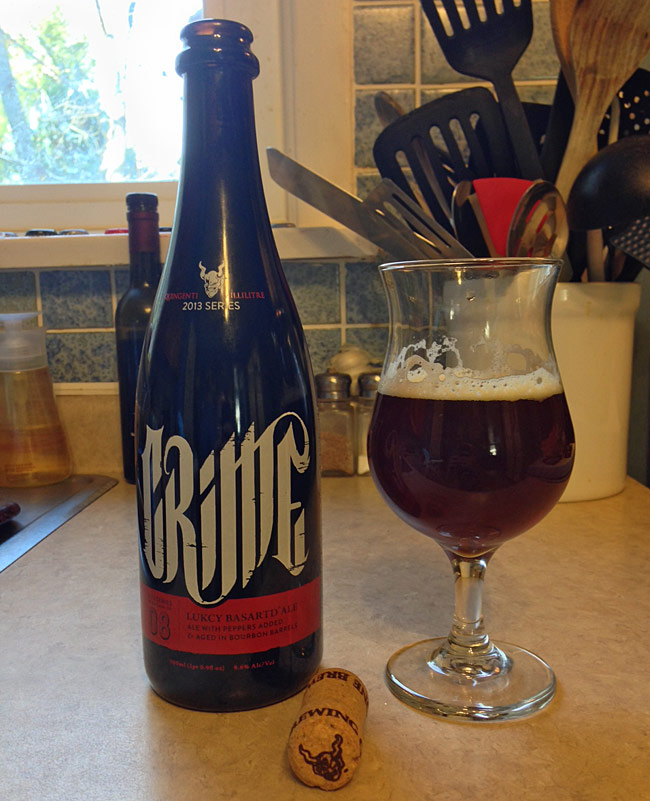 The Missouri Boyz review team returns! Chilehead reviewers and bloggers myself and Ryan Graub (http://www.pepperfiend.com) try out Crime Beer from the Stone Brewing Company.
This is one of the famed beers to appear on the Esquire Channel's "Brew Dogs" show, as it is the world's first beer to feature the one-time World's Hottest Chile, the Trinidad Moruga Scorpion pepper, among other chile peppers.
Between us two dudes, Ryan is clearly the beer fanatic. While I've tasted a few thousand hot sauces and other condiments of all kinds, I am only an occasional beer drinker, so it is that perspective I have while reviewing this product. But one thing that Ryan and I share is that we both have never previously tasted a chile beer that we've thought actually tasted great. Will this spicy alcoholic concoction finally break that trend with us?
A big thanks goes to the crew at Stone Brewing Company (http://www.stonebrew.com/) for making this beer, and to Jim Duffy of Refining Fire Chiles (http://www.refiningfirechiles.com) for providing some of the super-hot chiles used in this brew.
The Missouri Boyz Review Crime Chile Beer From Stone Brewing Co