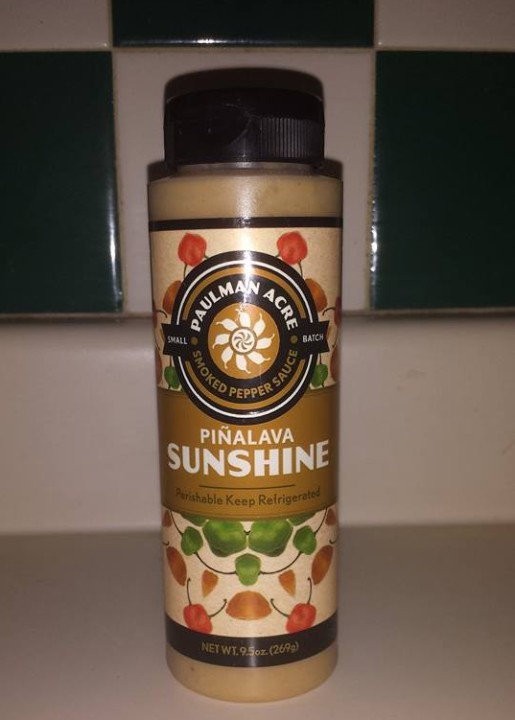 Rudy Reviews is back with another sauce to report on.  Today I will be reviewing a sauce that came to me from the kind folks at Paulman Acre Smoked Pepper Sauces.  Paulman Acre is located in Oceanside, California and is the creation of a gentleman by the name of Tim Paulman.  The company started a Kickstarter campaign, and with much success they went into full operation in November of 2014.
Tim informed me that before starting his company, he made his living as a computer scientist for 20 years. He wasn't content on spending the rest of his life in front of a computer screen; and after spending six years worth of whet, Tim is now confident in his products enough to offer them to the masses. Growing up in Appalachia, Tim told me that farming and food processing is a part of everyday life for most people to a certain degree so it only made sense to him to shy away from his computer career and step into the sauce industry.  So today I will be giving my take on a sauce he named "Pinalava Sunshine."
I received an informational packet with the package and something I found interesting was that they included a "Small Batch Facts" section.  In it, it states that for every 60 pounds of peppers the Paulman Acre company uses, 10 pounds of sweet peppers and 5 pounds of habanero peppers are added and in time they achieve 25 gallons of product.
Tim also told me that he doesn't like to refer to his offerings as "hot sauce" but rather "smoked pepper sauce."  Let's see what's in this rather attractive looking bottle, yeah?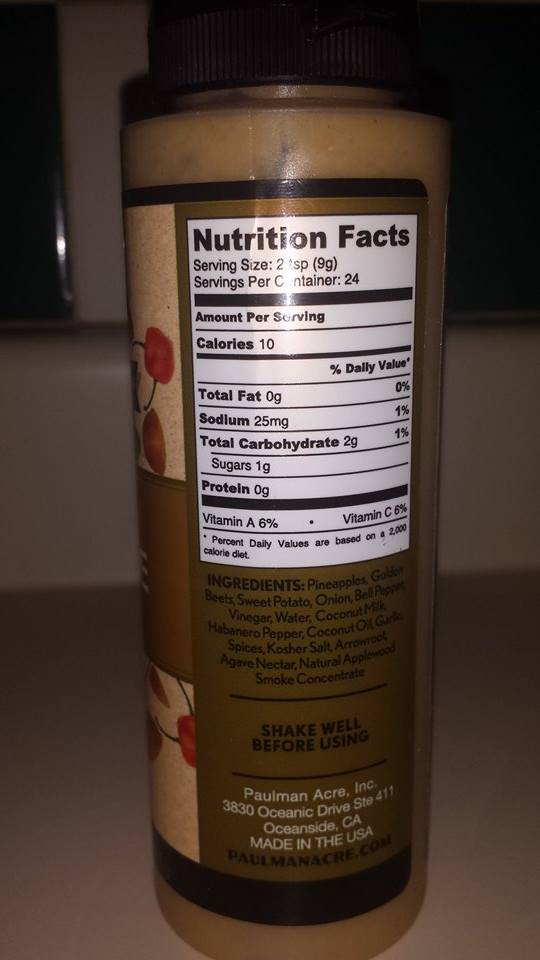 Ingredients:
Pineapples, Golden Beets, Sweet Potato, Onion, Bell Pepper, Vinegar, Water, Coconut Milk, Habanero Pepper, Coconut Oil, Garlic, Spices, Kosher Salt, Arrowroot, Agave Nectar, Natural Applewood Smoke Concentrate
Aroma:
3 out of 5.  Much to be expected after I inspected the ingredient list, this sauce is exceedingly bold in the fruity and sweet department. I'm getting a lot sweet potato and detect some onion as well as garlic.  Vinegar is present as well but it's barely there.  Just enough for me to tell you about it.  To round out this satisfying aroma is a nice smoked note and a vegetable-like presence as well.
Appearance and Texture:
4 out of 5. Very thick, slightly chunky yet real creamy as well.  The hue of Pinalava Sunshine is also of intrigue to me.  I like all consistencies that companies decide to market and I'm glad to see that this sauce is packaged in a squeeze bottle because of the thickness.  If it were presented in a glass bottle I don't believe that you'd be able to successfully apply it properly.
Taste Straight Up:
4 out of 5.   This creation has a very delicate fruity flavor.  Pineapple greets you first and is supported by the sweet potato not trailing far behind. Garlic and onion made itself known as well as a little vinegar.  This is not a vinegar heavy sauce at all which I really enjoy.  Much like the aroma of this, it's a very fruit forward sauce with a fantastic smoked quality to it with a nice Habanero addition. For a serving size of 2 tsp this sauce has an Earth-shattering 20 mg of sodium.  You've got to love that.  Even though I couldn't taste it. The coconut milk and oil added to the creaminess of this unique sauce.
Taste On Food:
4.5 out of 5.  I decided to try this pepper sauce on a southwest chicken pizza.  It added a lovely creamy and fruity sweetness and a robust smokey addition.  The smokiness came through more when I applied this to food rather than when I had it alone.  That's kind of strange to me but that's what I experienced – very toothsome.  The added smoke component may be influenced by the ingredients used to make the pizza  but I doubt it was a major factor.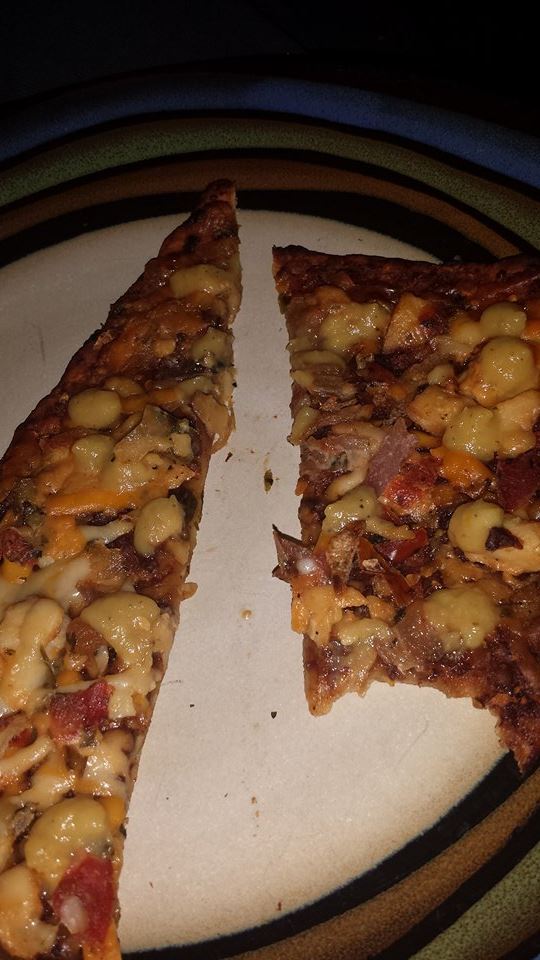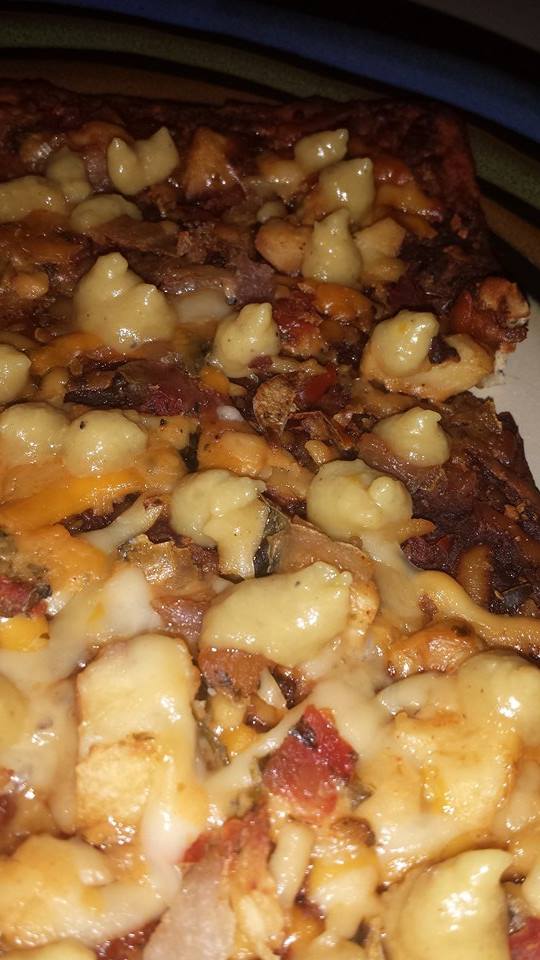 Heat:
1 out of 5. The habanero is present in Pinalava Sunshine sauce but this formula isn't one that would be difficult to enjoy. The fact that it's not an extreme heat sauce makes me enjoy it even more.  I like very spicy offerings but this sauce wasn't designed for that.  If more heat was applied, I believe  that it would slaughter the flavor profile that Paulman Acre is attempting to attain.
Overall:
Pinalava Sunshine is one of the freshest and most unique creations that I have ever had the pleasure of sampling.  The sauces arrived in a insulated pouch with two ice packs.  Once you get this sauce you should place it right into your refrigerator (after trying "too" much of it).  I highly recommend this sauce to you.  If you're looking for a delightfully light and refreshing sauce with a nice smoked touch, look no further.  I'll provide a link below on where you can find Paulman Acre.
Tim also informed me that from today until February 14th if you use the code "scottrobertsweb" (without the quotes) you will receive a 10% discount when you checkout! Thank you very much for reading my review.  Cheers, eh, and stay on the spicy side of life.  It's more fun that way.
Website: www.paulmanacre.com
Review – Paulman Acre Pinalava Sunshine Smoked Pepper Sauce