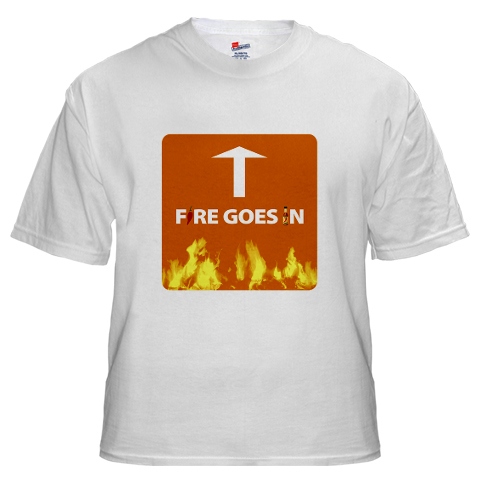 Will November's Chilehead T-Shirt of the Month become a modern classic? It remains to be seen, but you'll want to be seen in the new "Fire Goes In…Fire Escape" tee.
Let everyone know where the flammage goes…in your mouth! But the fire must escape somewhere, so turn the shirt around to look at the back to find the answer! Sure to get lots of laughs.
Available in both male and female fittings.
November 2009 Chilehead T-Shirt of the Month – Fire Goes In…Fire Escape