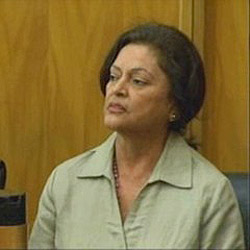 Teacher Gets Community Service, Probation
MIAMI – A teacher convicted of child abuse after her students drank a soda laced with hot sauce will not be going to prison.
Sylvia Tagle was found guilty of one count of child abuse after, prosecutors said, she intentionally allowed children at Bob Graham Educational Center to drink the spicy soda in order to teach them a lesson about not taking her drink.
Watch: Video
Milberg's Musings: 'Sauced'
While that charge came with a possibility of five years in prison, Tagle was sentenced Wednesday to two years of probation and 100 hours of community service, after which the conviction will be removed from records.
"To think that after all the care that I've taken to protect him, that someone intentionally did something to harm him, it really bothers me," said Anabel Serralta, the student's mother.
Serralta's plea came just before the sentencing.
"Whatever happened was not done intentionally," said Tagle outside the courtroom after the sentencing.
During the trial, Tagle told the jury she loves hot sauce on all her food, including in her soda. Her student drank from her can of spiked soda inadvertently, she had said.
"This has been very dramatic," Tagle said. "I didn't tell my friends. I kept it to myself. It was embarrassing. I've never been in this situation. I've never even been to court for a traffic ticket."'
Tagle initially accepted a deal to plead guilty, then rescinded to take her chances at trial.
After Judge Diane Ward sentenced Tagle, the student's father, Mario Serralta, chastised her in open court for a sentence he perceived as too lenient.
"It really, really sends a bad message everywhere," Mario Serralta said. "Unfortunately, I think the same thing that happened in this court is what happened with Ms. Tagle, that after being exposed to so many difficult situations, you here in this criminal court, her dealing with autistic kids, you get desensitized."
Miami-Dade Judge Diane Ward shot back from the bench.
"You are absolutely wrong, sir," Ward said. "I am very sensitive to what happened here, but I have to be cognizant of the conscious of the community."
Tagle quit her position at the Bob Graham Educational Center in Miami Lakes last spring.
Hot Sauce Teacher Link: http://www.justnews.com/news/21226922/detail.html
Hot Sauce Teacher Sentenced