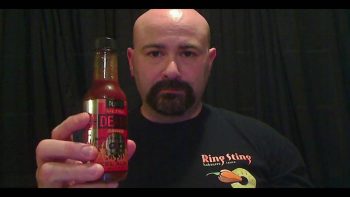 I wanted to have a contest for all those unable to visit the recent Fiery Foods and BBQ Show (I've been in the same boat many times!) because this website is for everybody in the greater chilehead community, not just those who get to attend hot shows all the time. So I decided to give away a prize pack for one lucky individual. This past Saturday I posted a video of myself holding up a phrase on a sheet of paper and to enter the contest all one had to do was simply e-mail me that phrase.
51 people submitted entries in the time allotted, and I put their names on slips of paper in a bowl for the drawing. Watch the video to see who wins…
This is not affiliated with the National Fiery Foods and Barbecue Show or Sunbelt Shows, Inc.
Hot Sauce Giveaway Contest Drawing