Being one of the big flavor brends, it wasn't long before sriracha was applied to BBQ sauce. Here's a homemade sriracha barbecue sauce recipe courtesy of McCormick.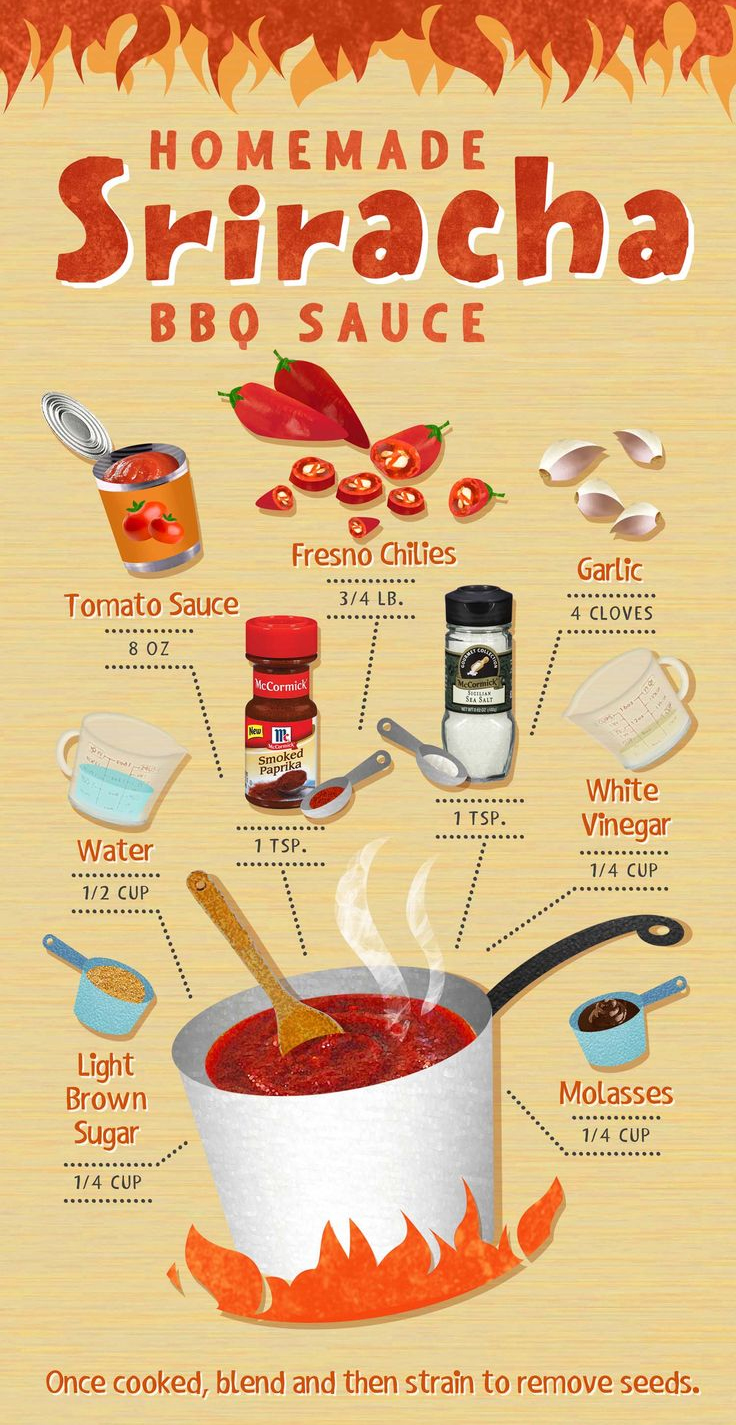 Homemade Sriracha BBQ Sauce Recipe
Ingredients:
1 8oz. Tomato Sauce
3/4 lb. Fresno Chile Peppers
4 Cloves Garlic
1/2 Cup Water
1 Tsp Smoked Paprika
1 Tsp Sicilian Sea Salt
1/4 Cup White Vinegar
1/4 Cup Light Brown Sugar
1/4 Cup Molasses
Directions:
Once cooked, blend and then strain to remove the seeds.
Homemade Sriracha BBQ Sauce Recipe