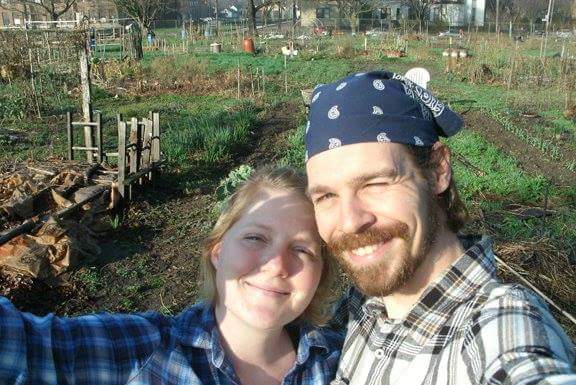 Many of us old school chileheads remember the one and only Jonathan Passow. He and his wife Anna have recently moved from their native Ohio to settle down in Northern California to embark on their dream: run a small, self-sufficient, organic farm.
PS Farms is what they're calling their new venture, and they're looking for your help! This is one crowdfunding campaign that I can get behind and help promote, because Jon's a great guy. Jon and Anna have a clear vision and plan for their farm, and much of it is laid out on their GoFundMe page, including chicken egg production and chile pepper cultivation.
Watch Jon and Anna describe their dream in this video for a good overview:
Jon and Anna would appreciate any help you can provide. They do offer incentives at certain donation levels, so be sure to look at the site see what looks most attractive to you. Thanks!
Link: PS Farms GoFundMe Page
[GARD]
Help a Fellow Chilehead Out!