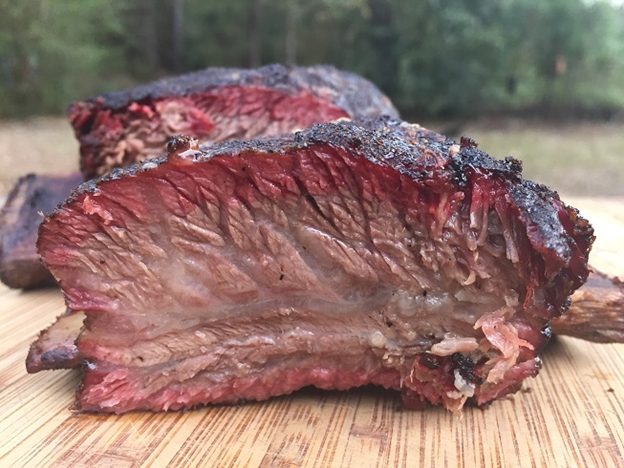 Baton Rouge, LA – February 16, 2018 – The backyard barbecue blog, BBQ Dry Rubs, has been relaunched and rebranded as Meat Smoking for Beginners. Meat Smoking for Beginners is designed to help absolute rookies get started learning how to make incredible barbecue.
Any time you start trying to learn a new skill it is easy to get overwhelmed by all of the new terms and the flood of sometimes conflicting advice. Meat Smoking for Beginners tackles this problem by getting you started with simple, highly reproducible techniques for smoking meats on a Weber kettle.
If you want to learn how to barbecue then swing by Meat Smoking for Beginners and download the three free PDFs that will jump start your learning curve:
PDF #1: How to Set Up a Weber Kettle for Smoking
PDF #2: Masterclass on Smoking Pork Chops
PDF #3: Introduction to Low and Slow Beef Ribs
If you are really feeling ambitious you can also sign up for the Brisket Boot Camp and get fully immersed in the Big Daddy of smoked meats.
The tagline for Meat Smoking for Beginners is, Be Awesome, Smoke Happy. What that means is that we want you to enjoy learning how to barbecue. Once you get started I promise you will get a big smile on your face.
Smoking meat is a beautiful hobby and is EASY to learn. Come visit Meat Smoking for Beginners and get started today!
Beginner's Guide to Barbecue