Next up on the ol' review counter is Señor Roberto's Mexican Hot Sauce. According to its website, this sauce was originally concocted for a family-owned restaurant in Peoria, Illinois Mexican restaurant called Pepe Taco, which was known for having "Mexican Food for American Tastes." Rob Schunk, owner of Pepe Taco, retired from the restaurant business but still makes the Señor Roberto's Hot Sauce. Even though the website claims that this condiment is great for "pizza, wings and much more", I'm itching to put it through its paces on Mexican cuisine…
Ingredients:
Tomato puree (tomato puree, citric acid), water, vinegar, jalapenos (jalapeno peppers, water, vinegar, salt), salt, ancho chili powder, cane sugar, cayenne powder, granulated garlic, garlic powder, spices including paprika.
Aroma:
3 out of 5. Heavy on the tomato, with a hint of chile smokiness and tartness of vinegar.
Appearance and Texture:
4 out of 5. Great medium brown color with a moderately thick viscosity. Looks of spices specks and pureed shreds adorn the liquid. If this did not have a hot sauce label, most would probably mistake this for a BBQ sauce. Even knowing what it is, it's visually appealing with nice stickability to foods.
Taste Straight Up:
2.5 out of 5. Not unlike the smell, Señor Roberto's Mexican Hot Sauce is dominated by tomatoes, this captures a lot of aspects of the fruit – the base flavor, the acidity and a touch of sweetness. This mixes in well with a dash of tart vinegar, but the end result left me a desiring of something with a little more "oomph".
The spiciness level of this sauce barely registered at all. I certainly don't fault Rob Schunk with wanting to appeal to the general populace with a mild sauce, so expect little to no burn from this.
Honestly, I'm not expecting the most incredible heat blast ever produced from a chile pepper when I want some taco sauce, but Señor Roberto's Mexican Hot Sauce tastes a bit watered down by itself. Where was the rush of intense flavors? Where is the "pop" of boldness and yumminess that will make my eyes light up and make my taste buds dance with screaming joy? Maybe it was time to pair it with food to get an answer to that.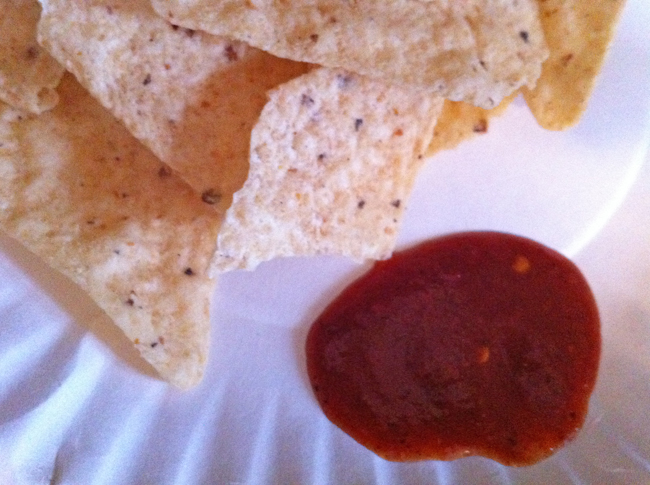 Taste on Food:
2 out of 5. Yes; even though the description urges users to try it on pizza and wings, I defaulted to something safe: tacos. Since I was underwhelmed with it's initial taste, I wanted to give Señor Roberto's its best shot on some hard shelled munchies with seasoned beef, shredded cheddar, lettuce and tomato. Wow! The taste completely got lost in the shuffle, except for bites that contained extraordinarily large amounts of this product on it; and only then did it add a bit of unwanted acidity (and even faint glimpses of "gritty" chile powder in it) to it. Not exactly what I wanted as a flavor enhancer.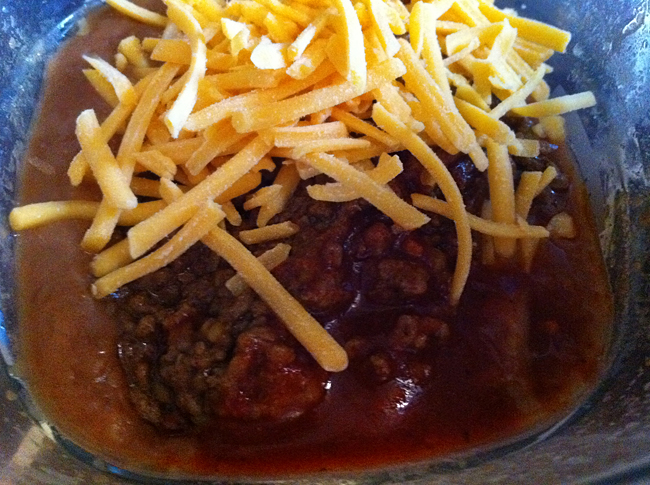 I then took some leftover taco meat, refried beans and cheese as a nacho-like "dip" that I would scoop up with my tortilla chips. Of course, I dumped in a hefty amount of Señor Roberto's Mexican Hot Sauce to compliment it. Again, the tones were flat and uninspired.
Heat:
1 out of 5. Very little heat to speak of, if any. This is safe for all but the most sensitive to spice. It's hard to believe there is any cayenne in this.
Label:
4 out of 5. A sharp label with fun and crisp graphics on a 13.5 oz "flask" style bottle. It relays the right message and won't be easily mistaken for another sauce, such as BBQ sauce or steak sauce.
Overall:
While Señor Roberto's Mexican Hot Sauce is certainly not the worst sauce I've ever poured on a taco, it's blandness will prevent me from using it again soon, if at all. It's very disappointing.
Instead of this, I would recommend CaJohn's Oaxacan Hot Sauce or Heartbreaking Dawn's 1542 Chocolate Habanero Sauce when you need a tongue-pleasing burst of bold flavors and capsaicin-induced warmth for south-of-the-border food.
You can purchase Señor Roberto's Mexican Hot Sauce in three different-sized containers on their website.
Review – Senor Roberto's Mexican Hot Sauce