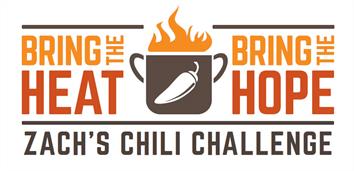 Zach is a fighter. After being diagnosed with a Medulloblastoma in 2008, he has since had two relapses and is currently battling this sneaky, nasty, disease called cancer. Zach is in his senior year of high school and while going through awful chemo and radiation treatments, he fights though, going to school full time all the while getting straight A's! He got his driver's license, he's even the home coming king! Zach's perseverance is an inspiration. Zach is asking you to Bring the Heat and Bring the Hope to Zach's Chili Challenge and support him and other children and young adults in the fight against pediatric cancer!
Zach's Chili Challenge
An Event of The Morgan Adams Foundation
Details:
McNichols Civic Center Building
144 W. Colfax Ave. Denver, CO 80202
Saturday, March 4, 2017, 5:00 – 9:00PM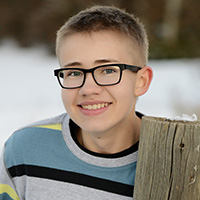 Zach's Chili Challenge is a competition between Denver chefs who will Bring the Heat and Bring the Hope to help fund children's cancer research! There will be four categories of chili, six categories of beer, and six categories of spirits which will be voted on by attendees and a handful of local Denver celebrity judges. Don't miss this great event and one-of-a-kind chili cook off!
Tickets:
General Admission: $50 Includes entry to event, commemorative tasting glass, voting vouchers, and tickets for drawings held every 30 minutes.
VIP: $100 Includes early entry and tastings beginning at 5:00pm, additional voting vouchers and drawing tickets, and access to an exclusive VIP lounge.
Website:
morganadamsfoundation.org/zachschilichallenge
Cancer is the leading disease-related cause of death in children– 1 in every 330 kids is diagnosed with cancer across the US each year. And yet pediatric cancer research is seriously under-funded.
The Morgan Adams Foundation helps fill the gap between the limited pediatric cancer research dollars available and critical projects that might otherwise go unfunded. By providing seed, bridge gifts, and grants for research exploring more effective and less-toxic therapies for the treatment of pediatric cancers, we are funding hope.