General
Topics that don't neatly fall under other categories are covered here - humor, politics, and other miscellaneous subjects.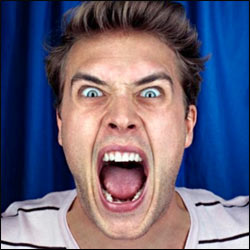 While I'm just as human as everyone else and have had my fair share of typos and mistakes on my blog (including a recent misspelling of the word "reminiscing" that stayed up for almost a week), blatant idiocy and ignorance of the written English language drives me up a wall. I'm not part of some "Grammar Police" and I'm not a snobbish, elitist know-it-all, but everyone in the adult population of an English-speaking country should know the difference between "your" and "you're" and also "there" and "their" and "they're."
What about when folks slip in unnecessary apostrophes, where the word ending with an "s" is neither possessive nor a contraction? I get physically mad when I come across stuff like this...

Permalink 3 Comments
One of the most influential and important musicians of all time, Les Paul, died of complications from pneumonia today at age 94. Guitarists all around the world are flying the flags in our hearts at half-mast.











Permalink 0 Comments
Look anywhere online for foodies' and chileheads' thoughts on the Americanized version of the Thai Sriracha Hot Chili Sauce produced by Huy Fong Foods in California, and you'll see an avalanche of rave reviews and comments. People go bonkers for this stuff! Since I've never formally reviewed it, Glenn Suarez was kind enough to send me a bottle of Sriracha to review. After trying the sauce on many things, I have to admit I have different feelings about it than others do.



Permalink 15 Comments
Reason.tv has put together a short video explaining how Japan went through an economic slump in the 1990s - the "lost decade" - and how America might parallel it by going through with the current stimulus package, which includes massive bailouts of large businesses (something Japan also did in an attempt to jumpstart their economy).


Permalink 0 Comments
Enough with vying for success. I know what you really want deep down - a blog that fails! Who cares about gaining and retaining an audience? That is SO 2008. Being utterly and completely disastrous with your blog endeavors is the new hotness. Follow all of these wonderfully ineffective tips, and no one will care about your site or ever visit it...



Permalink 3 Comments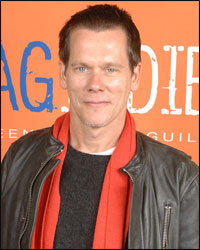 I've never been one to toot my own horn (I let others do that for me), but occasionally I'll break that pattern. I am unbeatable at the Six Degrees of Kevin Bacon game. If you don't know what that is, it is where to you attempt to link anyone in Hollywood - living or deceased - to movie (or TV) roles starring Kevin Bacon within six steps. To throw out an example, Viggo Mortensen appeared in the 1998 remake of Psycho with Rance Howard, who in turn starred in Frost/Nixon with our hero, Kevin Bacon. Easy. Two steps. During long car trips I've been known to enthrall my fellow passengers for hours with my knowledge of all things Bacon in playing this game, even without the aid of online tools such as the IMDB.
To help you in your own personal quest in training yourself to be a Kevin Bacon master, here's a list Kevin Bacon movies for you to study. Then one day you may be able to take on me for the ultimate Six Degrees of Kevin Bacon face-off.
Permalink 5 Comments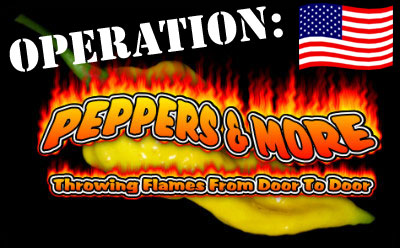 From Doug at PeppersandMore.com directed towards all spicy food fans and manufacturers:
"My Fellow Americans.....
I would like to take this time to share with you a mission I have been on for the last several months. If you are like me, you sometimes take for granted the simple every day things we experience on a daily basis in our crazy, hectic lives. I think, a lot, about the soldiers, the men and women who everyday sacrifice their lives for us, trying to maintain the freedom which so many of us forget that we own. I have read many of their wish lists, and letters of things they miss most, and they all have in common one major thing. FOOD!!! So who better to reach out to, then my fellow foodies, chili heads and friends.
We are seeking donations of ANY type of non perishable food items in which you may manufacture. Hot sauce, relish, mustards, candy, jerky, etc...
Our first package will be going to : Spec. Mohan Timothy, Camp Bucca, Iraq
If your interested in becoming a part of Operation Peppers N' More please contact Doug at Doug@peppersandmore.com for more information."

Permalink 1 Comments
I normally don't put these kinds of videos up here on my website. Here's my 16-year-old niece performing a song she co-wrote, an "internet debut" of sorts. If you like it, give her a "hell yeah" in the comments.


Permalink 2 Comments
Everyone gets it, and it's totally unavoidable: the painful and dreaded Writer's Block. It doesn't matter if you blog about your kids, write about local business and politics, or talk about your favorite heavy metal bands; at one time or another you'll run smack into a creativity brick wall with ostensibly no way around it. Not to worry, though, here are some tricks that will help you blast through that barrier and allow yourself to finish your article...



Permalink 0 Comments
The ultimate time-waster - watching online videos - has been made easier here on the ScottRobertsWeb.com site with a new videos section. Okay, tagging a blog post as a "video" may be one of the most lackluster things to rave about, especially when it's a snap to do it with today's blogging software such as WordPress. But stubborn little ol' me doesn't use any pre-packaged blog software; everything is hand-coded, so I have to put in a bit of time and effort to add the simplest of features.;-)
Anyway, I digress. Now you can view a multitude of videos deemed entertaining or enlightening by me - hot sauce and hot pepper eating clips, music-oriented videos, or funny crap and more.
Enjoy: Videos.

Permalink 3 Comments
Here's my first installment of Scotty's Mailbag, where I publicly reply to e-mails sent to my e-mail address. I've omitted the sender's name and address to protect their privacy. If you have a question or comment, I'd love to hear from you as well!





Permalink 1 Comments
This incredible Makita Drill ad was created from 20,081 individual drill holes. Advertising agency Saatchi & Saatchi drilled over twenty thousand holes. The distances between each hole had to be carefully calculated so that lighter and darker tones on the wall.
Click here to view a larger graphic of the photo montage.

Permalink 1 Comments
There's some great news on the junk science front: there is a higher percentage of American who believe that any global warming is due to nature than to human interference, based one a new Rasmussen Report:
"Just one-out-of-three voters (34%) now believe global warming is caused by human activity, the lowest finding yet in Rasmussen Reports national surveying. However, a plurality (48%) of the Political Class believes humans are to blame.
Forty-eight percent (48%) of all likely voters attribute climate change to long-term planetary trends, while seven percent (7%) blame some other reason. Eleven percent (11%) aren't sure.
These numbers reflect a reversal from a year ago when 47% blamed human activity while 34% said long-term planetary trends..."
Link: http://papundits.wordpress.com/2009/04/19/more-americans-believe-global-warming-natural-versus-man-made/
Permalink 0 Comments
Okay, this isn't the most earth-shattering news, but I have added a website field to the comments section of each page. What's even better is that the website linked from your comment name will NOT have the dreaded "nofollow" tag. Yep, I'm giving any link to your site a little bit of link love (just please return the favor every now and then;-)).


Permalink 1 Comments
This is phenomenal!

Permalink 0 Comments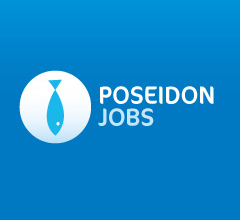 Smashing Magazine has gathered 50 different absolutely brilliant logos from corporations and organizations that will make you think second-guess what your previous definitions of the word "creative" is. All are vivid, colorful, and clever; and most have imagery that reflect the company's name.
Take a look at the logo above for Fold It; not only does it display "folds" in the letter "f", but the folds themselves turn into a letter "i", making the initials of the name. Presented in an ultramodern font, cool colors and gradients, and you have the epitome of one slick logo.
Link: http://www.smashingmagazine.com/2009/04/01/drawing-inspiration-from-creative-logos/
Permalink 0 Comments

Speckboy.com has compiled a bunch of clever and creative print ads for Lego blocks. I especially love the extremely simplistic advertisements, such as the ones with the shadows.

Link: http://speckyboy.com/2009/03/16/39-creative-lego-advertisements-creativty-without-bricks
Permalink 1 Comments
Classic!



Permalink 0 Comments
This is totally insane. Click the image to watch the video: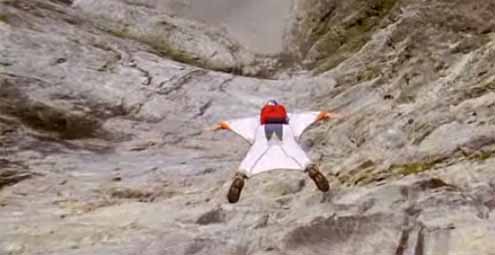 Permalink 1 Comments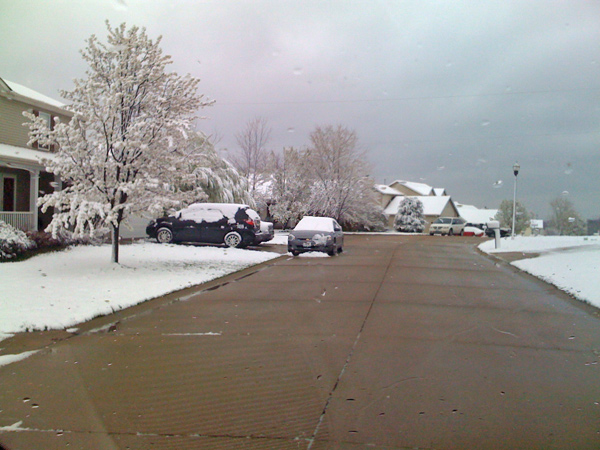 Only in Missouri can we get snow a few weeks after we hit a couple of days with above 80 degree temps. Of course, it's just par for the course for us residents dealing with this usual yo-yo weather.
Permalink 1 Comments
Spicy Food Reviews - Hot Sauces, Spicy Snacks, and more.