General
Topics that don't neatly fall under other categories are covered here - humor, politics, and other miscellaneous subjects.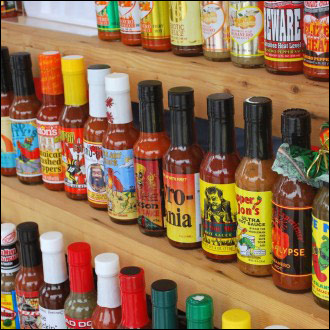 I don't know about you, but just about any excuse to try out new hot sauces is a good one for me! Even though I've tasted innumerable spicy food products, I'm always on the lookout for "the next big thing", or at least come across something with a slightly different spin on some classic flavor combinations.

One very advantageous method to getting you and your fellow local chileheads to try some new hot sauces is to start your own hot sauce club. Not only will you be exposed to some potentially awesome fiery foods products with a hot sauce club, but you can meet some really great people in the process.
You may be asking yourself, "How do I create such a club for chileheads? What would we even do in such a gathering?" This handy guide on how to start a local hot sauce club will aide you and your spicy food friends to greater exposure to hot sauces as well as having a bit of fun in the process...

Permalink 8 Comments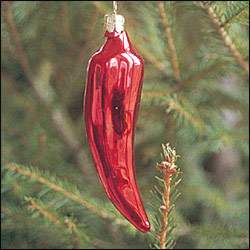 I hope that during this Christmas time that every one of you are in a good place and are able to enjoy the closeness of family and friends. Never forget why we celebrate this season. I'm in a reflective mood right now, and I can't help but think how much things have changed since last Christmas, and last Christmas from the one before that. Life has changed for me and my two boys in many ways, but through it all God has blessed us so abundantly, and I'm very thankful for that.

I'd also like to expand a heartfelt thanks to YOU for you continued support of the blog, the podcast, and whatever other projects I happen to be involved in at the time.

I'm going to publish an abbreviated episode of the Weekly Firecast towards the end of this week, so be on the lookout for that!

God bless you all, and may you have true happiness this Christmas and in the coming New Year!
Permalink 5 Comments
I have to preface this by acknowledging the amount of animosity towards Wal-Mart. Some people downright loathe Wal-Mart with a white-hot hatred for all sorts of reasons: its allegedly strong-armed business tactics in bullying producers to sell to the retailer for the cheapest price possible; it's reliance on China for a vast percentage of its goods; the fact that Wal-Mart does not allow unions; its outdated image of being associated with rural or redneck America; and the fact that when a big box retailer such as Wal-Mart opens in town, it makes it harder for small business in that community to stay alive.

Well, I don't hate Wal-Mart for ANY of those reasons. One, I applaud that they forbid unions. Two, while I like mom and pop businesses, people have to accept the fact that society and commerce change all of the time. While it's nice to be nostalgic about the "good old days", its ridiculous to think that things are going to stay the same just to make you feel warm and fuzzy. Adapt! And who knows, this current model of big-box superstores could change in 10, 20 or 30 years to a completely different paradigm...

Permalink 13 Comments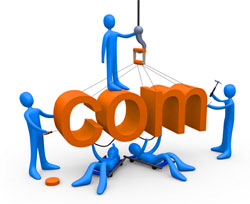 You know, the current design for ScottRobertsWeb.com has been around for four years now. Yikes! In internet terms, that is absolutely ancient! While I think the old girl has held up pretty well, it's time for a fresh coat or two of paint to be applied to the basic blog framework.

Many of you know that I've been in the web development/design field for 15 years. I've build dozens of websites for others, numerous websites for myself, and even helped out with many blogs in the hot sauce realm. Now I feel it's time for me to take a step back and let YOU redesign it! In fact, I've gathered together a pretty sweet and unique prize pack to give who I think does the best job of redesigning the site!
What I'm Looking For
I'm looking for a new skin for the website...something that's CLEAN, SHARP, VIBRANT and MODERN. It should be bold and exciting yet easy to use and navigate...

Permalink 1 Comments
Permalink 1 Comments
In the proud tradition of Hot Sauce Blog and Peppers and More, I'm going to periodically hold a "Caption This" contest. The rules are simple: whoever comes up with the best caption wins a bottle of hot sauce from me. I'll decide who has the best caption. You have until 11:59pm Central Time this Friday, November 18 to post your entry in the comments section. Be funny, be creative, so let's hear what you have to say, folks...
Permalink 33 Comments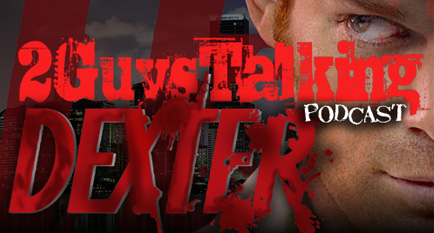 The hit Showtime series Dexter is more popular than ever - the Season Six premiere's ratings were up 24 percent compared with its fifth season opener - and fervor in this show has never been higher! If you're a diehard Dexterite or "Dexpert", you owe it to yourself to listen to the 2GuysTalking Dexter Podcast, where co-host Mike Wilkerson and I review each recent episode from the current season and bluntly lay it out what we loved and hated about each show's writing and storytelling, acting, the our thoughts on the new theme of religion in Dexter's life and the "master and apprentice" baddy duo played by Edward James Olmos and Colin Hanks, the killer humor and more! You're invited to tune in and see if you agree or disagree with us on our ratings of each episode.
You can subscribe to the podcast via iTunes or subscribe to the RSS feed.
If you like what you hear and consider yourself a huge Dexter fanatic, be sure to "like" the 2GuysTalking Dexter Podcast page on Facebook or visit the podcast show page at http://2guystalking.com/dexterpodcast.html.

Mike Wilkerson and Scott Roberts in the studio
Permalink 0 Comments
Everyone above the age of 13 remembers where they were 10 years ago. 9/11 has become the "where were you when Kennedy was shot?" of our generation. Here's my story...

I was working for Skywalker Communications, and it was an lovely, early Indian Summer day just like another. While doing whatever webmaster duties I was performing at the time, one of the middle-aged women in a cubicle a little ways away from me bounded into the cube alcove area in which my boss and I toiled and asked, "Did you hear? A plane just crashed into a skyscraper!"

"Really? Where?" I responded.

She replied with, "in New York City. It was one of the World Trade towers"...
Permalink 7 Comments
Are you ignoring one of the principal components of any successful product, service, or application? I'm talking about good design. The following is a brief introduction on recognizing bad design is and what to do to test for it...


Permalink 2 Comments
This day is set aside
to honor those
who took the chance to die.


But they have died in vain
if we ever forget
the reason why.

Freedom can be like time
slipping away
before we even know.

But we all have the choice
more, a duty
to battle freedoms' foe.

Let us give thanks this day
to all those brave
who paid the highest cost.
Not take it for granted
and realize
it easily could be lost.
- by Del "Abe" Jones
Permalink 0 Comments

Mike Wilkerson and Scott Roberts in the studio
As much as I love talking and writing about fiery foods, it's occasionally refreshing to take a short break from that world for a short while.
This time I want to shamelessly promote a new project on which I'm working. I'm now the co-host of the 2GuysTalking Dexter Podcast. If you're a rabid fan of the hit Showtime series Dexter, you'll love mine and Mike Wilkerson's perspective reviews of what many consider to be the best-ever season of the program, Season 4!
Each podcast show will dive into an individual episode from that season, and Mike and I will bluntly lay it out what we loved and hated about each the writing, storytelling themes, acting, the edge-of-your-seat interplay between Dexter and Arthur Mitchell, the killer humor and more! You're invited to tune in and see if you agree or disagree with us.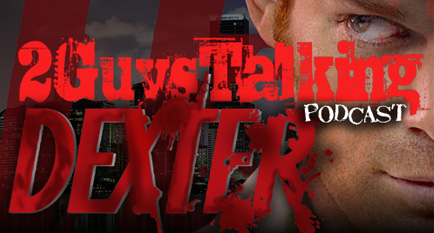 You can Subscribe to the podcast via iTunes, subscribe to the RSS feed, or directly download Season 4 episode 1 here or listen online via the player below:



If you're a diehard Dexter fanatic, be sure to "like" the 2GuysTalking Dexter Podcast page on Facebook or visit the podcast show page at http://2guystalking.com/dexterpodcast.html.
Permalink 2 Comments
Passing along the information for a chilehead fantasy baseball league from Peppers and More:
"This season will be a first come first serve. The entry fee will be $20.00 per teams. The deadline to enter will be March 22, 2011, as the draft will be held on the following day. Any questions that you may have please feel free to e-mail us at doug @ peppersandmore.com. This league will be a head-to-head league."
Permalink 0 Comments
I'm wishing everyone out there peace and love today!



Permalink 2 Comments
Things are going great! I feel rejuvenated and truly blessed. Soon I'll be back on top, being the same old fun-loving Scott only with a renewed purpose, clarity and direction in my life. It won't be long until I'm once again crankin' out the spicy content for you all to enjoy.

Again, thanks for all your well wishes and prayers. I ask that you all direct your thoughts to our friend, Al "Buddah" Goldenberg, who has recently suffered a personal family tragedy. Please keep Buddah and the Goldenberg family in your prayers and thoughts, and that they be comforted and healed.








Permalink 7 Comments
For those of you visiting this website who are only interested in hot sauces, Scoville Units or buffalo wings, feel free to skip this post.
For everyone else, here's a follow-up message to something I posted back in November.
If we're friends in "real life" or on Facebook, many of you already know the things I've been dealing with the past few months: divorce, love, heartbreak, desperation, confusion, moving away from my old job and the adjustment to a new one.
I'm not writing any of this to garner sympathy, but just to let you where I'm at. Lots of you reading this have gone through similar circumstances so you know exactly what I've been through.
My priorities have changed. It's incredibly difficult to put my whole heart and mind into writing about spicy foods. I just can't do it for the time being.
What do I have in front of me? There's a mountain of unanswered e-mail, a few large boxes of products to review, and several ideas for blog articles and Weekly Firecasts. There are also a few side projects I've yet to finish for friends in the fiery foods and BBQ communities.
I will get to that all; I promise to do my best to see that just about everything is answered, covered and accounted for. I'll still try to create an occasional post or review just to tide everyone over, but don't expect daily updates until sometime after the New Year.
Meanwhile things are looking up for me. I don't know if many of you are the believing kind, but God is doing phenomenal things in my heart. Sometimes it takes hitting rock bottom to realize that He will always be there to offer a helping hand to lift you up and comfort you. Christ has really given me unbelievable direction and clarity. Now the things that really matter are God, my two sons, and family and friends. Nothing else.
I want to thank you all for the well wishes, the phone calls, the words of encouragement and the prayers for me and my boys. My friends, especially those in the hot sauce and BBQ world, are the nicest people on earth. I am not joking. I've cried many times in amazement and have thanked the Lord for all the generosity you guys have provided. I love you all and I'll come back stronger than ever through God's grace.
One last thing: if any of YOU need anything from me, do not hesitate to ask. Whether it's a prayer, or you just need someone to talk or vent to, I will always be here for you. My contact info is at the bottom of the right sidebar.
Permalink 21 Comments
I don't want to violate a rule or two of my 8 Ways To Have an Unsuccessful Food Blog, but I probably will anyway. I want to reassure everyone that I'm still around, but I'm just going through some personal and family matters that need my attention and in the grand scheme of things are far more important.

Don't worry, I'll get back to blogging, recording the Weekly Firecasts, Facebooking, Tweeting, and everything else soon. I want to thank everyone for the well wishes, the offers to help, the friendship and for reading this blog during the past few years. In the meantime, you can check out one of the many other fine spicy food blogs over on my links page.
Permalink 5 Comments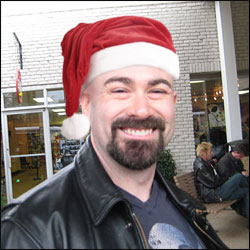 I would like to wish EVERYONE a Merry Christmas and a Happy and Prosperous New Year. Please remember what's important in your life, and work hard and stay positive.







Permalink 7 Comments


Here's wishing all of the American readers of this blog a HOT, awesome and safe Thanksgiving! Today is a day to reflect on what's important in life, including God and family (and maybe football), and to be grateful for all the blessings we enjoy. So oven-roast, smoke, or fry up (my least favorite method) some turkey and let's all toast the day!

Permalink 0 Comments
I'm glad I was able to catch this in time. This very post is, in fact, my 500th post here on ScottRobertsWeb.com! Ever since I first converted my web design portfolio site into a full-fledged blog back in 2007, I had no idea I would be able to keep plugging away with new stuff 500 posts later, let alone 200. I know I've posted quite a few frivolous things, bits of unimportant junk here and there, but hopefully in all that there have been a few articles or reviews that have helped someone or entertained them in some capacity.
I want to give a shout out to those who regularly visit the site and have given a damn by helping to promote it or by linking to it from their own web site. Thanks! My hat goes off to all of you.
I find it noteworthy to see how the site has evolved from an equal 33%-33%-33% balance of spicy food coverage, technology matters, and general topics into something that focuses 98% on spicy food. I never planned it out that way, but I guess it just reflects what's interesting to me in my personal life.
And while I'm on the topic of the website, I'm pleased to report that September 2009 was the busiest month ever on ScottRobertsWeb.com with 25,890 visitors and 23,518 absolute unique visitors (the later of which means that the number wasn't produced by the same person reloading the page over and over). I've had a big boast in traffic since the August 2009 Weekend of Fire show, and the number has been increasing steadily ever since.
Again, my thanks goes out to the readers of this blog. I'd be nothing without you as an audience.
Onward to 1,000 posts...
Permalink 10 Comments
This weekend kicks off my favorite time of the year...NFL Football season! The temperature outside drops, bringing us beautiful Fall weather throughout a large portion of the country while we feast on wings, BBQ, chips, or whatever gametime food we choose.
Many of the games are already underway as I write this, and I await my Rams to start their first regular season matchup one hour from now...whether they continue to play lousy again this year, I don't care. I still can't wait for the kickoff!
And not every man needs to be a diehard NFL fan or be glued to the TV for every play. This time of year guys will be allowed to unabashedly act like guys. Every dude can celebrate in their maleness without having to be "politically correct" or "sensitive".
So let's revel in the season and raise our glasses. Here's to Sundays, God and football, and to Fall!




Permalink 1 Comments
Spicy Food Reviews - Hot Sauces, Spicy Snacks, and more.