Spicy Food
All about spicy food of all kinds - hot sauces, hot chile peppers, snacks, spicy dishes, hot wings, and more - and even bland food!
New! Spicy Food Reviews - Hot Sauces and Spicy Snacks
If you haven't seen this video on Facebook or on EatMoreHeat.com, then here it is...a camera crew was on site at chile pepper grower extraordinaire Jim Duffy's residence, where he talked about the world's hottest peppers, the ornamental peter peppers and some of his favorite hot sauces.
Jim's a great ambassador for the chilehead world, and also has excellent taste in some of the sauces he provided on the table in the video as the camera went swooping and zooming in and out with an almost vomiting energy. Many of these are among my favorite sauces produced by some of our friends:
Heartbreaking Dawns' 1542 Chocolate Habanero Sauce, 1498 Trinidad Scorpion Sauce and 1841 Ghost Pepper Sauce
Zane & Zacks's Stinger Sauce and Honey Habanero Sauce
Flaming Joe's Jamaican Jerk Sauce
Cajun Heat's Liquid Napalm Hot Sauce and Mercy Beaucoup Wing Sauce
DEFCON Sauces' Defense Condition #1 and #2 Wing Sauces
Hot Line Pepper Products' Garlicky Gringo and a custom sauce made especially for Jim Duffy
Dessert Divas' Rattlesnake Bites brownies
CaJohn's Chipotle Habanero Hot Sauce, Big Kick Hot Sauce, Holy Jolokia Hot Sauce and Irish Scream Hot Sauce
Of course, I have to plug Jim's great site once again. You can get an extensive array of chile pepper plants while they're still in stock at RefiningFireChiles.com or SuperHotChiles.com.
Permalink 2 Comments
When the conversation arises as to who are the true flavor maestros in the spicy and gourmet food arena, I love to throw out names like CaJohn Hard or Johnny McLaughlin as prime examples of expert culinary craftsmen. Many other chileheads and general foodies who have eaten their products tend to agree with me.

When the chat swings around to who is truly gifted but vastly underrated, one individual who must be brought up is Chad Lowcock. Through his company, Race City Sauce Works, he has been charging along and doing things in his own unique style. He can devise off-the-wall flavor profiles that may resemble other condiments and sauces but possess a happening life all their own. A handful Chad's creations - Lucky Dog Smokey Habanero Honey Mustard, the limited edition 4 Year Reserve (yep, I had to break into this awesomely-intricate elixir!) and his Zen Sake and Kumquat Dipping Sauce - are proud mainstays in my refrigerator, with several others I would whole-heartedly recommend to those on the lookout for something other than the been-there, done-that sauces.
Another superb sauce of Chad's is one I acquired at this year's ZestFest - El Verde Sucio "The Dirty Green" Roasted Poblano & Green Olive Vinaigrette. I had taken a liking to the sauce at that event yet I did not feel it was anything to sing about from high on a mountain top. However, after some real-world usage, I began to see the versatility and value of The Dirty Green. It's now one of my favorite new products of the year.

Permalink 2 Comments
Yes any foodie blogger can attest to, we get submitted such a gargantuan amount of review products that it's a mission impossible task to keep caught up on everything, let alone write out an in-depth blog post covering each one. I certainly don't want to deny any company from sending any food items for me to test out, because A) I want to give most everyone a fair shot, and B) the very next thing sent to me might be the next great sauce, seasoning or snack, and I don't want to miss out on that exciting prospect!

So instead of declaring product review bankruptcy, I've made the half-sincere rationalization and excuse that I'll eventually get around to review the product and give it a time window ranging from four weeks to over four months. As I said, it's impossible to sometimes even do that with the literally hundreds of bottles, jars, canisters, containers and packets of food enhancers (no exaggeration there, hundreds), therefore some solution has to be devised.

This past Winter following my divorce I stored my hot sauces, condiments and rubs at two different residences to which I was bouncing back and forth like a ping pong ball, and keeping track of them was a minor headache. Now that I've got my housing situation...er...situated, all the review products are now under one roof and I am ready to tear through them and give everyone a great Summer of Reviews. But since I have an intimidating amount of sauces and seasonings to try - just imagine half of a wall at Vic Clinco's house! - I've got to devise a plan to churn these puppies out quicker.
My solution is to...

Permalink 7 Comments
Leave it to the crazy guys at Pork Barrel BBQ at concoct something as far-out as this: a cologne that smells like barbecue. Called simply Que, this is described by its makers as "an intoxicating bouquet of spices, smoke, meat, and sweet summer sweat." Hmmmm. Interesting, because I usually want to take a shower after I'm barbecuing on a hot day.

Que has a website all its own, which includes three different commercial ads that site visitors can view on vote on.
Que cologne (an "eau de barbeque") might be a gift you would want to present to your dad for Father's Day, at least for the oddity of it. The fragrance can be ordered on the Pork Barrel website for $24.95 a bottle plus shipping.

Permalink 1 Comments
Pepper fans and chile pepper enthusiasts all know about the "Peter Pepper". Quite bluntly, the Peter Pepper is an ornamental plant with pods shaped like penises. You can buy Peter Pepper (aka Penis Pepper, or Chilli Willy) seeds and plants (with varying availability) at sites like Refining Fire Chiles, Pepper Joe's, and Cross Country Nurseries, just to name a few online spots.

Earlier this morning I stumbled across this funny little animated video advertising chillywilly.com's namesake chile pepper. It's definitely worth a watch, and there's nothing highly inappropriate about it, so it's probably safe to watch at work. Enjoy!





Permalink 2 Comments
Not that there was any doubt before about the Trinidad Scorpion "Butch T" being the heat king of chiledom...the organization that many feel is the arbiter of record keeping, Guinness World Records, now officially recognizes the Butch T as being the hottest chile pepper on earth.

For those who haven't been following the story, here's the encapsulation: months back chile pepper grower extraordinaire Jim Duffy unsuccessfully tried to lobby Guinness into accepting the Trinidad Scorpion as top dog, and instead the record keeping body let the unproven hybrid Naga Viper keep the "world's hottest" honor.
Several weeks later, our good friend Neil Smith re-submitted the Scorpion, with the new added moniker of "Butch T" (dedicated to Butch Taylor, who is primarily responsible for propagating the chile's seeds), to Guinness. The Trinidad Scorpion "Butch T" pods Neil had tested were grown by the The Chilli Factory in Australia and were rated at 1,463,700 Scoville Heat Units (SHU) according to tests conducted by EML Consulting Services in Morisset, New South Wales, Australia, on March 1, 2011. This set a new, all-time Scoville high for...

Permalink 6 Comments
I like desserts and snacks a lot. My dad loves to eat sweet things that are also spicy. He gave me some of his Heartbreaking Dawns Fountain and Fairfax Ghost Pepper Chocolate Chip Cookie and it is hot!



Permalink 4 Comments
FOR IMMEDIATE RELEASE

MEDIA CONTACTS: Christina Milanowski and Keith Negrin, 612-337-0087
CELEBRITY CHEF GUY FIERI LAUNCHES NEW LINE OF BARBEQUE SAUCES, SALSAS IN TIME FOR SUMMER GRILL-OUTS
(BOARDMAN, OHIO) May 26, 2011 – Chef Guy Fieri, star of Food Network shows "Diners, Drive-ins and Dives" and "Guy's Big Bite," has launched his first-ever line of barbeque sauces and salsas. From Bourbon Brown Sugar Barbeque Sauce to 7 Pepper Salsa, the chef, restaurateur and best-selling author is bringing his rockin' flavors to thousands of supermarkets across America, as well as serving them up in his restaurants Johnny Garlic's California Pasta Grill and Tex Wasabi's Rock-n-Roll Sushi BBQ.
The four Guy Fieri barbeque sauces contain no fat, cholesterol or high fructose corn syrup; three of the sauces are also gluten-free. "I've eaten barbeque all over the country, so when I developed these sauces, I drew inspiration from coast to coast," says Fieri, the barbeque enthusiast and author of the new book, New York Times best-seller Guy Fieri Food. "These sauces add big, off da hook flavor, whether you're craving a smoky, sweet, or tangy twist." Among the new Guy Fieri barbeque sauces...

Permalink 2 Comments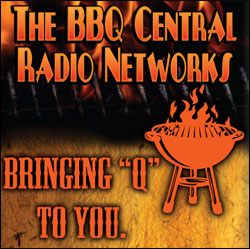 Don't miss the BBQ Central Radio Show tonight, Tuesday, May 30th. The first hour of the show will feature in a special Pork Butt Roundtable discussion. In the second hour around 10:00 PM Eastern/9:00 PM Central, I will join host Greg Rempe and give you the lowdown on some new BBQ rubs and sauces.

You can tune in live starting at 9:00 PM Eastern/8:00 PM Central at http://www.thebbqcentralshow.com, or listen to the show at a later date by subscribing and downloading the podcast at http://itunes.apple.com/us/podcast/the-bbq-central-radio-show/id279116889.
Permalink 2 Comments
I dug the winner of our recent jerky contest, Sograte BBQ and Beef Jerky's Baconstein Bacon Jerky, so much that I wanted to get peoples' reactions to it at Peppers at the Beach. I carried a bag of it with me, and Buddah and I walked around with a video camera to get feedback on a product that I think may be a contender for Product of the Year. We received honest and revealing thoughts from Tierney Pomone of Torchbearer Sauces, Christina Eastburn of Peppers, Tom and Diane Slosser of Tom's Roid Rippin' Hot Sauces, Brian Meagher of Hot Sauce Daily, David Letterman of Bonfatto's Wing Sauces and Marinades, and lastly Chip Hearn of Peppers...

Permalink 0 Comments
I don't care for the Beastie Boys, nor am I a fan of any rap music, but here's a great promo offer you can't pass up if you are. If you buy any five sauces from the Scoville Food Institute, they will send you a FREE copy of the new Beastie Boys CD, Hot Sauce Committee Part II! It's a brand new, sealed CD just for trying their delectable pepper sauces. There's no coupon code required, no special handshake you need to learn; just buy five or more bottles and the disc will be automatically mailed to you. Offer ends June 15th.

Link: http://www.scovillefoodinstitute.com/store.htm


Permalink 2 Comments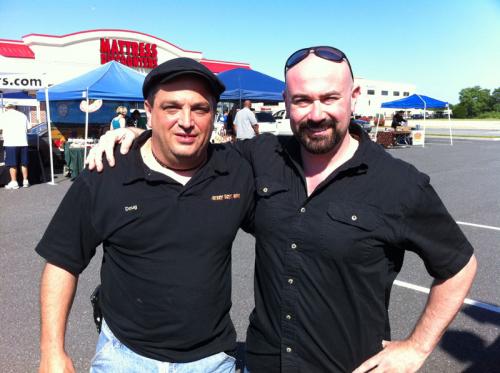 The pics from the Second Annual Peppers at the Beach are up! In full, rich technicolor, too! Click here to view the entire gallery.


Permalink 1 Comments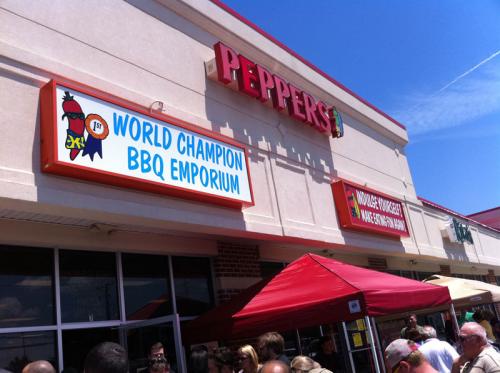 The weekend began after a smooth 2-hour-long flight from St. Louis to Washington's Dulles International Airport. Fellow blogger, chilehead brother and co-hort in hi-jinks Al "Buddah" Goldenberg arrived to pick me up and we agreed to grab a lunch in Downtown D.C.. Buddah had suggested Nando's Peri-Peri, a famous worldwide chain specializing in chicken and flavorful pepper sauces, so we parked and hustled in there. Buddah ordered grilled chicken while I chose a chicken sandwich, which was extremely messy, slippery and ended up being a chore to even pick up and get a decent mouthful of bun and bird. We tried out several sauces and were more impressed with their flavor rather than their heat, and sampled some of Nando's fabulous spicy mixed nuts. I finished the meal off with a ginormous slice of carrot cake which got better and better as I ate it...

Permalink 5 Comments
Since a large number of bloggers were to be present at this past weekend's Peppers at the Beach, I asked Brian & Marilyn Meagher of HotSauceDaily.com and HotSauceWeekly.com if they wanted to do another roundtable chat for their podcast.
The chilehead minds gathered in a back room of the hallowed Peppers shop in Rehoboth Beach, Delaware and what was produced was a looser, livelier discussion which included a few controversial topics not covered in the Bloggers Roundtable talk from last year's Weekend of Fire.
In addition to Brian and Marilyn, the bloggers present were Doug Spiros of Peppers and More, John Scrovak from Eat More Heat, product maker John "Huvason" Grabiec of Fat Kid Sauces, Al "Buddah" Goldenberg of I Love It Spicy, and myself. A big thanks goes to Buddah for getting the video of this conversation. Be on the lookout for the audio version of this coming soon on HotSauceWeekly.com.
Permalink 2 Comments
This year's Best Jerky Challenge was different than last year's in that there was one and only one category to enter in a winner-take-all bout to the finish. Most of the entries were beef jerky, with a few odd meats thrown into the competition. Overall, Doug and I (the two judges involved in evaluating the entries this time out) agreed that all the jerkies were even better this year than last year. Several of them we thought to be high quality snacks that deserved a shot at being Grand Champion.
But one jerky emerged undoubtedly as the clear-cut winner...

Permalink 5 Comments


It's back to the webcam (the HD camera was on vacation this week) and shoddy lighting and audio for a bare-boned episode of the Weekly Firecast! This time out, Scott answers 10 Frequently Asked Questions about hot sauces, BBQ, the Scoville Scale and more! It's Part One of an on-going Question and Answer series.
Permalink 4 Comments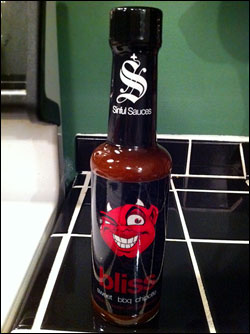 Sinful Sauces is a Northamptonshire, UK manufacturer that deals with spicy chile sauces, pickles and spreads. They pride themselves at using all-natural ingredients, particularly in their seven deadly sins sauce lineup. The one I'll be analysizing today is Sinful Sauces' Bliss Sweet BBQ Chipotle Hot Sauce and see if it truly would provide me with culinary happiness and bliss...




Permalink 3 Comments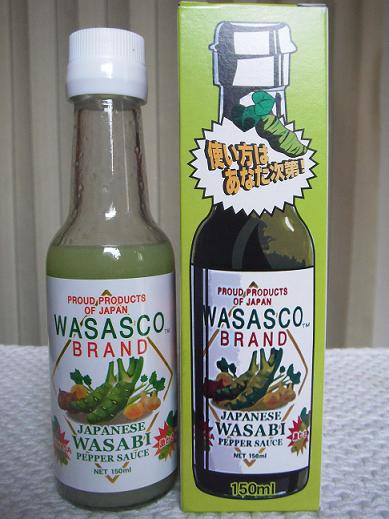 Direct from the Land of the Rising Sun, here's an English-translated tidbit of hot sauce news from the RocketNews 24 Blog:

Some may claim Tabasco sauce is perhaps the greatest culinary invention to come out of the United States. Even here in Japan Tabasco is used to spice up foods like donburi, curry, pizza and - of course - instant ramen.

However, we recently discovered a Japanese spin-off of the beloved pepper sauce that seems eager to assert itself as a product of Japan.

The appropriately-titled WASASCO sauce is made with wasabi from Izu City, an area well-known for its wasabi production. Sankakuya, the Izu-based company behind WASASCO, claims that "just by mixing a dab of WASASCO sauce, you can perfect the flavor of your sauces and seasonings used at home...."
Permalink 1 Comments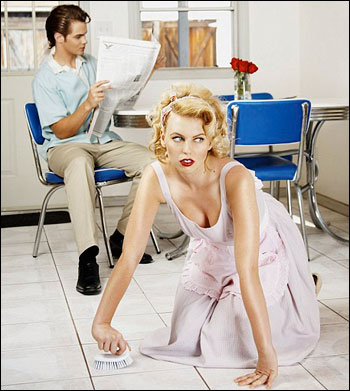 Here's a few scraps of miscellany about the blog and what's going on in general...

Where's the Weekly Firecast? Did it fall prey as a victim of "podfading" (when podcasts and internet shows die off after a while after a usual lack of internet from the show's hosts)? The answer to that last question is both yes and no. I was for the most part unhappy with the way the videos were being recorded, mainly in the area of lighting and sound (and what big factors both of those can be!). I DO plan to get back to producing these video episodes once again after I hammer out the technical aspects of it, hopefully with the help of Mike Wilkerson of the 2GuysTalking Podcast Network.

And speaking of Mike and 2GuysTalking, he and I are in the middle of recording perspective reviews for each episode of Season Four of the hit Showtime show Dexter. If you're a fan of the show and loved that particular season...

Permalink 2 Comments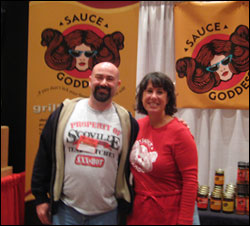 More finger lickin' good and more divinely delectable than a Mount Olympus of Barbeque Barons, Sauce Goddess' sauces, glazes and rubs aren't to be missed by anyone serious about craving bold flavors added to even the most hum-drum pieces of meat on the grill. Head deity and company founder Jennifer Reynolds debuted the food company over 10 years ago, and her products have made inroads from her native San Diego, California through many parts of the country with strong, steady growth and continual exposure to new customers. I recently asked Jennifer a few questions about herself and her wonderful food enhancers...




Permalink 1 Comments
Spicy Food Reviews - Hot Sauces, Spicy Snacks, and more.