Review - Elephant Pepper Hot Pepper Sauces
Scott Roberts
January 2, 2013 at 11:43 pm
food

Digg

Share
Tweet
Here is more from the food production arm of the Elephant Pepper Development Trust. Not even two weeks ago I tested out Elephant Pepper Seasonings, which were semi-exotic spices infused with chile peppers, and I thought Western audiences would be able pick up on their flavor with very little hesitation. This time out I'm trying Elephant Pepper's two chile sauces. They are Baobab Gold Tangy Pepper Sauce, which uses the Baobab fruit from those "upside-down" trees you might have seen at Disney's Animal Kingdom park, and Zambezi Red Hot Pepper Sauce a hot condiment dominated by tomatoes.
Baobab Gold Tangy Pepper Sauce
Ingredients:
Water, Vinegar, Sugar, Baobab Powder (8%), Tomato, Chili, Turmeric (Colorant), Onion, Peaches, Apricots, Lactic Acid (Acifier), Xanthan Gum (Stabilizer)
Aroma
4 out of 5. Sweet, a little fruity, a bit of turmeric, and a little in the Indian/Caribbean vein.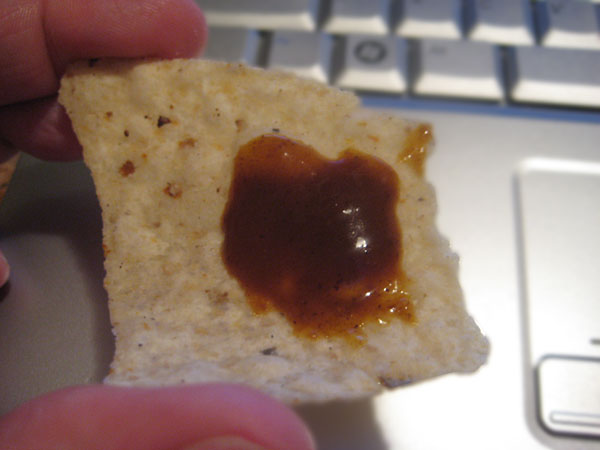 Texture and Appearance
3.5 out of 5. Medium-thick. Deep, beautiful brown, with numerous dark-brown specks.
Taste
4 out of 5. There was a sweetness, tartness, and immediate sting from the chile peppers. There were extreme highs (from the chiles and vinegar) and lows (from the ripe, almost "dull" fruit flavor), but little of the "middles". Loved the fruit taste!
Suggested Uses:
This would be great in seafood of all types. Coat this stuff on shrimp, tilapia or salmon and grill it up (I'm getting hungry just thinking about it!). This might do well on chicken or pork as a replacement for jerk sauce or jerk spices. While I'm not the world's biggest fan of Indian food, I could see Baobab Gold going with a chutney or chicken dish.
Heat
2.5 out of 5. The heat starts right away and lingers for a short while. I would classify the spiciness in the medium to medium-hot range. Not for the weak of mouth.
Zambezi Red Hot Pepper Sauce
Ingredients:
Water, Vinegar, Tomato, Sugar, Chili, Onion, Modified tapioca starch, Lactic Acid (Acifier), Garlic, Salt, Xanthan Gum (Stabilizer)
Aroma
2.5 out of 5. Very odd. Extreme tartness from the vinegar mix with an "off" tomato, with only a tinge of chiles. Not very pleasant.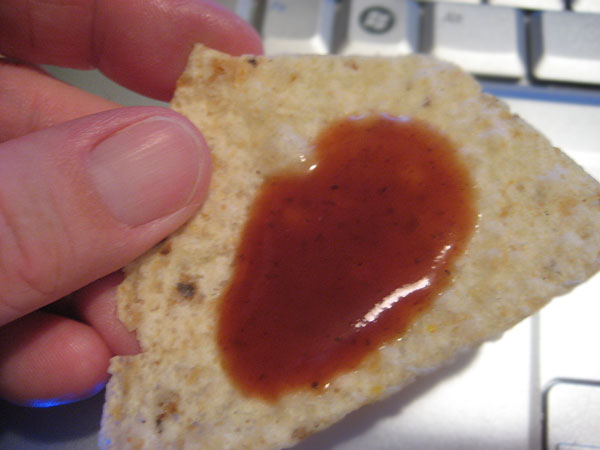 Texture and Appearance
3 out of 5. Thin, dark red and accented by fragments of chiles, a tomato-like paste and spices. Looks similar to a Louisiana-style or a taquería red sauce but is a bit darker in comparison.
Taste
3.5 out of 5. Better than it smells. Decent tomato taste, warmth from the chiles and brightness from the vinegar.
Suggested Uses:
This could be used with a lot of Southwestern and Mexican dishes, but it would not be my first choice to use on them if I had something better in my refrigerator. Pulled pork tacos or fish tacos might mix well with Zambezi Red's tomato-y taste.
Heat
2.5 out of 5. Good medium heat, and it starts as soon as it hits your tongue.
Labels:
Clean and slick, these are memorable. There's also a fold-up card attached with "Elephants Hate Chillies!" on the front and brief explanation of what the Elephant Pepper organization does.
Go to Elephant Pepper's Online Shop to get the goods. You can grab a 2-pack (one of each of the sauces) for $14.99, or other prices for different quantities.
Related Articles:
Spicy Food Reviews - Hot Sauce Reviews, Hot Snacks, Hot Wings, Seasonings, BBQ Sauces, Condiments, and More