CaJohn's Presents the Buckeye Regional and Ohio State Chili Championships
Scott Roberts
July 31, 2012 at 8:00 am
food

Digg

Share
Tweet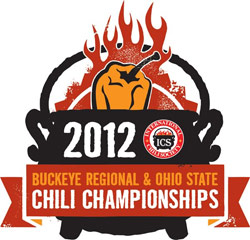 Although I reside in the St. Louis, Missouri metro area, I do sometimes spread news about regional events that my chilehead friends take part in elsewhere in the country.

One such event will be held in Westerville, Ohio (a suburb of Columbus) this Labor Day Weekend - Sept 1 & 2 from 10:00 am - 6:00 pm daily. CaJohn's Fiery Foods is proud to host both the Buckeye Regional and Ohio State Chili Championships - a two day purse of $3800. These events are qualifiers for the ICS World Chili Championship held in October in West Virginia. Along with the ICS events there are several opportunities for the public to participate - there are amateur chili contests daily, restaurant and community chili cook-offs as well as an opportunity to vote to the people's choice chili.
The event is open to the public - tasting kits are available for $6.
Location:
CaJohn's Fiery Foods
816 Green Crest Dr.
Westerville, OH 43081
Other Weekend events include:
  • Fiery Food Vendors on-site
  • Buckeye Tailgate Party on Saturday
  • Westerville Sertoma's Club Cool Cars - Hot Stuff on Sunday
  • Daily People's Choice Voting with a $250 prize in area restaurant gift cards
For more information contact:
lisa@cajohns.com
Event information on facebook.com/ICSOhioChiliCookoff