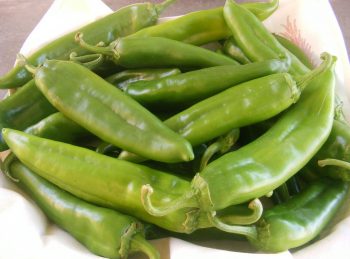 The next time you bite off more than you can handle in regard to a hot chile pepper, your best bet is to drink some milk. That's according to research conducted by New Mexico State University's Chile Pepper Institute.
"Capsaicin is the chemical compound found in chile peppers that makes them taste hot," said Paul Bosland, an NMSU Regents Professor and director of the Chile Pepper Institute. "It turns out that milk has a protein in it [called casein] that replaces the capsaicin on the receptors on your tongue. It's really the quickest way to alleviate the burning feeling."
Bosland said when capsaicin attaches to receptors in your mouth, it sends the same signal to your brain as it would if you had touched something hot. That's why some people also begin to sweat when they eat hot peppers. Milk, and other dairy products like sour cream or even ice cream, will help to put out that fire.
So, does anything else work…