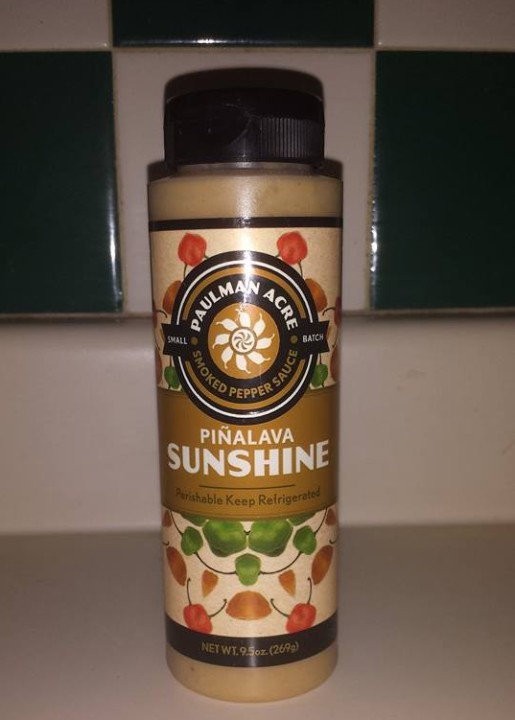 Rudy Reviews is back with another sauce to report on. Today I will be reviewing a sauce that came to me from the kind folks at Paulman Acre Smoked Pepper Sauces. Paulman Acre is located in Oceanside, California and is the creation of a gentleman by the name of Tim Paulman. The company started a Kickstarter campaign, and with much success they went into full operation in November of 2014.
Tim informed me that before starting his company, he made his living as a computer scientist for 20 years. He wasn't content on spending the rest of his life in front of a computer screen; and after spending six years worth of whet, Tim is now confident in his products enough to offer them to the masses. Growing up in Appalachia, Tim told me that farming and food processing is a part of everyday life for most people to a certain degree so it only made sense to him to shy away from his computer career and step into the sauce industry. So today I will be giving my take on a sauce he named "Pinalava Sunshine."
I received an informational packet with the package and something I found interesting was that they included a "Small Batch Facts" section. In it, it states that for every 60 pounds of peppers the Paulman Acre company uses, 10 pounds of sweet peppers and 5 pounds of habanero peppers are added and in time they achieve 25 gallons of product.
Tim also told me that he doesn't like to refer to his offerings as "hot sauce" but rather "smoked pepper sauce." Let's see what's in this rather attractive looking bottle, yeah?